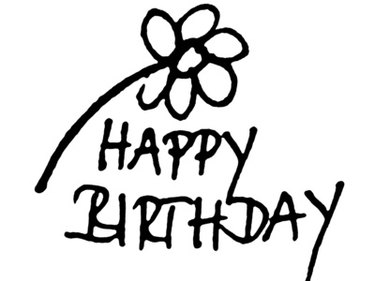 A 35th birthday is a special occasion: It is the midway point between 30 and 40, two milestones in a person's life. Celebrating your wife's 35th birthday means adding a special, personalized touch to the present. Many 35-year-old women have achieved family, career and personal successes -- gifts that celebrate their achievements are always worthy ideas.
35th Birthday Cupcakes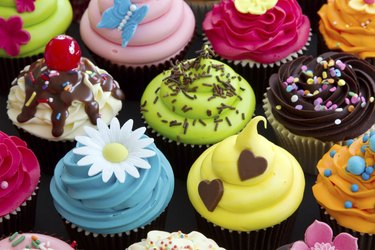 Having a baker prepare 35 festive cupcakes in your wife's favorite flavor and colors is a tasty gift idea. Cupcakes can be arranged in a birthday gift box, and as a personal touch you can write her a note of 35 reasons you love her and include it in the box. If your wife appreciates surprises, arrange for the cupcakes to be delivered to her office. Cupcakes are a very trendy baked good right now and there are a wide variety of flavors, styles and unique creations gift givers can choose from. (References 1)
35th Birthday Photo Collage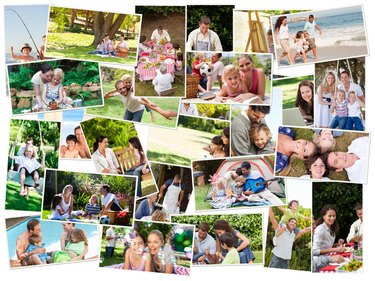 Many people have photographs that they cherish, yet so often photographs are not displayed throughout the home for daily enjoyment. Creating a 35th birthday collage -- with 35 of your wife's favorite pictures -- is a memorable gift. Display the photographs in a collage-style frame or mount them on a soft board. You could also upload them to a digital picture frame for displaying this heartfelt gift.
35th Birthday Musical Collection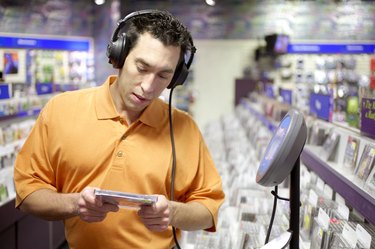 Collecting your wife's favorite songs from the past 35 years is a useful and thoughtful 35th birthday gift. Combining songs from her childhood with beloved college music and songs from memorable moments -- such as your wedding, children's birthdays and holidays -- will be a gift she will remember for many years. Although sourcing the music for the collection is a labor-intensive process, it is a worthy 35th birthday gift idea.