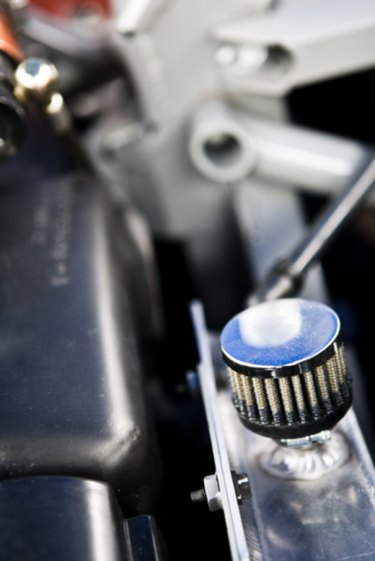 Caterpillar is an American company that produces heavy machinery and engines. The company was founded in California in 1925and is know based in Illinois. Caterpillar produces heavy machinery such as backhoes, excavators, motor graders, off-highway trucks, wheel loaders, and agricultural tractors. Caterpillar also makes engines for an extensive variety of uses from industrial to on-highway trucks and buses. The Caterpillar C12 is a diesel engine that is produced for use in both trucks and buses.
Engines Specifications
The Caterpillar C12 is a 732 cubic-inch, diesel, air-to-air cooled engine, 12-valve engine. The engine's cylinder bore has a diameter of 5.1 inches and a piston stroke length of 5.9 inches. This engine is turbocharged and the rotation of the gears from flywheel end is counterclockwise. This engine is air and liquid cooled, and the liquid cooling system can hold 2.7 gallons of coolant. The lubricating oil system can hold up to 9.4 gallons of oil. The battery has an electrical backup, as well as a self-diagnostic system.
Performance Specifications
The Caterpillar C12 operates between 1,200 and 2,100 revolutions per minute, and the engine will redline at 2,100 rpm. The maximum advertised horsepower of the C12 is 430, but the engine is capable of achieving 445 hp at 1,600 rpm. The governor is programed to shut the engine off if 2,100 rpm is surpassed. The peak torque rating of this engine is 1,650 ft-lb at 1,200 rpm. The torque rise percentage is 53 percent. The C12 can operate up to an altitude of 10,000 feet. The maximum recommended engine speed at cruise is 1,700 rpm. The minimum recommended engine speed at 55 mph cruise speed is 1,400 rpm.
Dimensions and Other Information
The alternator on the Caterpillar C12 has an output rating of 12 volts and 105 amps. This engine features a dry charge coolant conditioner, a fan-drive mounting bracket, front engine supports, and a lubricating oil filter. The C12 is 50.6 inches long, 35.68 inches wide, stands 41.85 inches tall and weighs 2,070 lb.