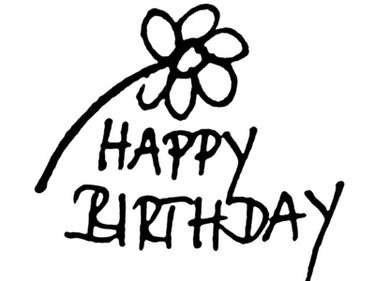 A man's 30th birthday is an important milestone in his life. Finding a gift for a man for this birthday, whether a spouse, father or friend, requires a bit of thought to determine the types of gifts he would most enjoy. By the time a man reaches 30, he has developed an array of interests that you can use as a guide to choose the perfect birthday gift for him.
Gadgets
Men, almost without exception, love gadgets. The types of gadgets the man in your life will appreciate will depend on his interests and hobbies. Some men prefer, for example, computer-related gadgets, like a external storage drive or a new printer, while a handyman might like a new laser level or stud detector. The outdoors type will appreciate a birthday gift that helps him enjoy a grand adventure, like a great pair skis for a vacation to the slopes, or maybe a new set of golf clubs to enjoy a day out on the greens.
Clothing
The gift of clothing for his birthday might seem a bit blah as a great gift idea, but there are ways to jazz up a clothing gift for his upcoming birthday. A sweatshirt or T-shirt or baseball cap with a personalized design and/or message on it can be a gift he will appreciate. For example, a baseball cap that reads "Greatest Dad" is a wonderful birthday gift idea from a child to his dad. Another idea is to buy a sporting jersey/sweatshirt/T-shirt for him. Websites like Zazzle.com and CafePress.com let you upload your design/message for this type of clothing.
Entertainment
Entertainment is a creative gift for a man who could use a night out on his birthday. A pair of tickets to his favorite baseball/basketball team play is a marvelous birthday gift from a son to a dad or from a wife/girlfriend to that special man. For the man who loves literature, a gift certificate to his favorite bookstore can be an ideal birthday gift. Alternatively, purchase a Kindle so that he can store a multitude of his favorite books for easy access. For a romantic birthday gift idea, purchase a pair of tickets to a dinner theater, play or concert.