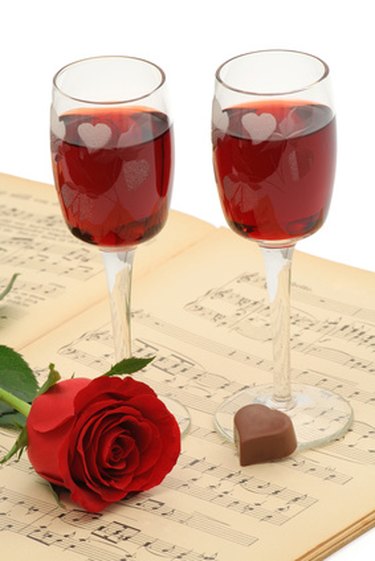 In a relationship you may want to celebrate the small milestones, especially if it is a new relationship. Whether you celebrate an anniversary every month or at six month intervals, an anniversary warrants a small token or activity. By recognizing the anniversary with a special date or gift, you help to enhance the romance in the relationship.
Trip
To celebrate a monthly anniversary in a casual but still romantic day, plan a day trip together. This will create time for bonding as well as allow you to spend quality time alone together. This could include a hike up a mountain with a scenic view at the top. The hike could also build team skills with each other as a couple, depending how difficult the hike is. Pack a lunch and take it to a local park for a picnic. Bring a soccer ball or a basketball for a game of one-on-one after you eat.
Gift
Whether you follow the traditional gift ideas for the one, three and six month anniversaries or create your own, a small, well-thought out token will show your appreciation for your significant other. Traditional gifts for a one month anniversary are candies and baked goods, for three months a CD, book or magazine subscription is appropriate. For six months, a simple piece of jewelry, such as a necklace pendant or pair of earrings is traditional.
Letter
Write a letter or a poem to your significant other at the end of each month you are together as a couple. This will provide a thoughtful reminder of the past several weeks you spent together as well as relay your continued feelings for her. At the end of your first year together, compile all 12 letters into a book. This will transform into a treasured keepsake that chronicles your first year together. If you both participate in writing a letter to each other each month, the book will relay both sides of the relationship and add a deeper value.