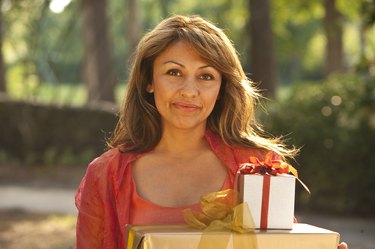 Retreats are a popular way for Christian women to celebrate their faith together. Organizers of the retreat wishing to mark the occasion with an inexpensive gift can find a variety of useful items for the modern Christian woman. Women going on the retreat who wish to give a thank you gift to the retreat organizers will also find a number of affordable choices.
Religious Books and Accessories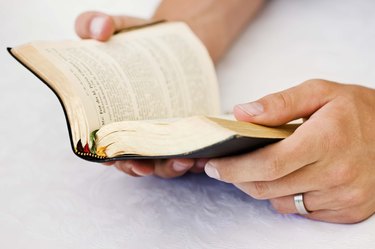 Pocket Bibles, prayer books, devotionals, hymnals and psalters all make ideal gifts for the Christian woman on retreat. You can personalize them by noting the day, date and location of the retreat in writing made inside the cover. Also include a special message. If the retreat is based on a particular theme, or around a special holiday like Easter, you might choose a devotional with prayers for that occasion. Prayer cards are another tasteful gift that they can use all the time and keep in a purse or wallet. A Bible marker or special bookmark can also help remind them of their special time on retreat. The bookmarks come in a variety of styles and colors, from leather and silk to silk with a medallion. An all-metal page clip style also is available.
Jewelry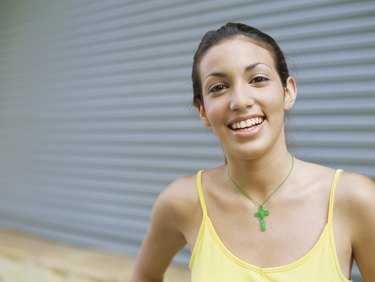 Devotional bracelets, rings, lapel pins or crosses are a welcome gift for any Christian woman and don't have to cost a lot. Buy them wholesale online or in bulk. They come in a variety of styles, from traditional to modern. Many of them come engraved with a specific Bible verse or psalm.
Items for the Home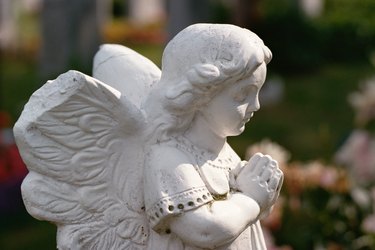 A cross, a Bible stand or a small religious statue is a good alternative to more traditional gifts, such as jewelry. Angel-themed items for the home, such as a small wall hanging or decorative piece, are other inexpensive alternatives. A picture frame with a Bible verse also makes a notable gift. If you take a digital photo of the location of the retreat, or a group photo of all the participants, you can print several copies. Frame a copy for each retreat participant as a spiritual and personal gift that will help each one cherish the memory of the retreat.
Useful Daily Items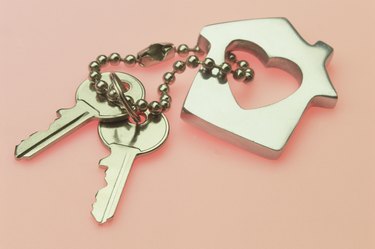 Coin purses, key rings, fridge magnets, CDs, DVDs, embroidered handkerchiefs and Christian novels make fine gifts. They can be bought at deep discounts, especially if they are end-of-the-line items or are purchased from a wholesaler. You can usually find an "under $10" gift-ideas section on most Christian gift websites and locate even more handy, everyday items with Christian messages women will appreciate. Religious wedding favors or christening favors, such as travel candles or lip balm tins are inexpensive gifts. They can even be personalized with special wording and a date to make unique mementos of the retreat.