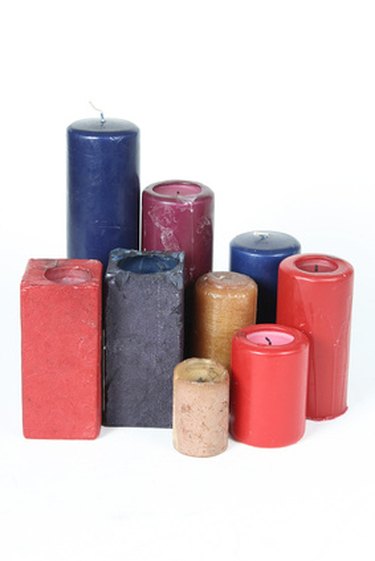 Obtaining the strongest scent for a candle is an achievement many a candle maker aims to achieve. Knowing what products you are using and how to effectively add fragrance oil that matches your products are all key to making a strong scent for your candles.
Pre-blended Candle Wax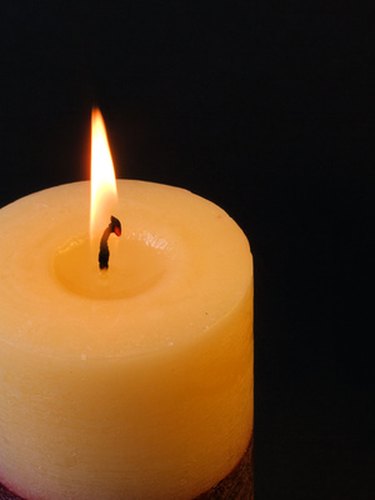 Each type of wax comes with a percentage of how much fragrance oil you can add per batch. The International Group (IGI) carries a pre-blended wax called Parafflex 4630A, which carries an 8 to 10 per cent fragrance load. IGI also carries High Performance Blends that carry fragrance loads of 10 to 12 per cent. The fragrance load indicates how much fragrance oil you can add to each pound of wax.
Stearic Acid
Stearic acid increases the scent throw in candles. This makes it possible to add more fragrance oil to your candle wax. Stearic acid will also give your candles a smoother and even finish. A cold scent throw is the scent the candle gives off before being lit, while a hot scent throw is the scent the candle gives off while burning.
Vybar
There are three types of vybar: vybar 103, vybar 343 and vybar 260. All vybars will enhance the scent and color of candles. Vybar 103 is in waxes that have a melt point that is above 130 degrees, while vybar 260 is used for waxes with a melt point under 130 degrees. Vybar 343 is used in mottled candles; this allows for the different shades of colors you see in a mottled candle. Vybar is a binding agent that binds the oil to the wax.
Quality Fragrance Oils
Using low-quality fragrance oils will not give your candles good hot or cold scent throws. A good scent throw is vital to selling a quality candle. Using high-quality fragrance oils from a reputable manufacturer will aid you in getting a higher scent throw both hot and cold. All fragrance oils added to candle wax need to be made in an oil base. Water-based fragrance oils do not mix with waxes and oils and will settle at the bottom of your candle.
Universal Additive
Universal additive is a multi-functional additive that not only binds oil to waxes helping scent throw, but also helps aid in mold release, hardens wax, lengthens candle burn time and also increases the opacity of the candle.