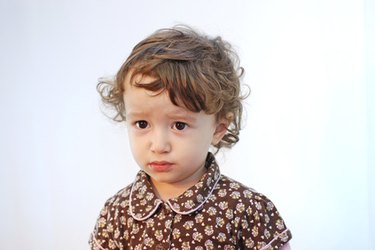 Hold a raffle for kids during school days, birthday parties and other gatherings to keep them entertained and happy. A raffle can even be beneficial, when done as a fundraiser for a good cause. Holding a small raffle need not be expensive or time-consuming, especially if other parents volunteer to help.
Events and Fundraisers
A raffle table can attract and excite children when filled with prizes. You can hold a raffle to simply give away goodies to children or raise funds for a cause or an event. However, you should make sure the event approves of having a raffle by asking for permission from the event's organizers. Also, since your raffle table is aimed at children, the tickets should be free or inexpensive enough that children can easily earn the amount from their parents.
Announce the raffle based on the amount of time you need to sell or give away tickets. There is no need to announce a child's birthday raffle, but for a larger raffle with bigger prizes that requires participants to purchase their raffle tickets in advance, announce it earlier so that everything can be prepared. You'll need time to organize the winner's list and, if applicable, a list of who contributed the most to your fundraiser.
Prizes
Select prizes that are in conjunction with the theme of the event. For example, raffle off dolls or costume jewelry during a girl's birthday party. For holidays such as Christmas, pick prizes that are in line with the celebration.
Don't overspend on raffle prizes. Be resourceful and try to avoid purchasing prizes, especially if it is not a personal party. For example, you can ask business establishments such as toy stores and book shops to donate items or gift cards that you can raffle for a good cause. Some businesses will agree to this because it's a form of advertising.
Mechanics
Set up a raffle table at the venue. Place all the prizes and put labels on the first-, second- and third-place prizes. It is best to have plenty of consolation prizes, so that all the kids go home with something. Place the table near the entrance of the venue for everyone to see as they arrive.
When giving out raffle numbers at a short raffle, using paper tickets and handing them out to children may be too risky, because they might lose them. Instead, use washable marker to write on each child's arm or hand. Raffle off consolation prizes every ten minutes or so to keep the children excited. Raffle off the major prizes toward the end of the event.