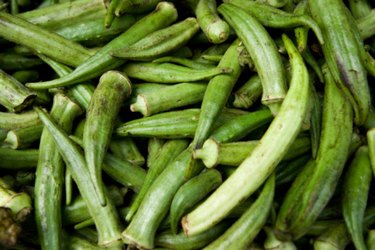 Okra is a flowering plant that grows in warm climates all over the world and, within North America, is most commonly associated with Southern dishes such as gumbo. However, okra has a variety of uses, both culinary and otherwise; dried-out pods can be used for fun craft projects for the whole family to participate.
Okra Lizards

Okra lizards make for a fun, kid-friendly craft project. Dry out the okra pods using silica gel or a dehydrator. This may take a few days, depending on the moistness of your okra. Use cord, wire, googly eyes, brightly colored paints, and other art supplies to jazz up your okra lizard. Beads make great feet; ribbons make nice tongues. Use your imagination to create a lizard that's uniquely your own.
Okra Christmas Ornaments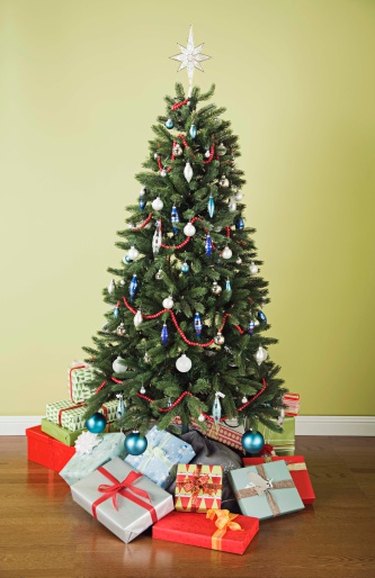 Dried okra can be used to make unique Christmas tree ornaments. Dried, painted okra pods can be transformed into Santa beards or angel bodies with a little creativity. For instance; use a hot glue gun to attach dried corn husks to a painted okra pod to make a winged angel. A round bead can be attached at the base of a pod as Santa's head, while the pod itself serves as a beard.
Okra Printing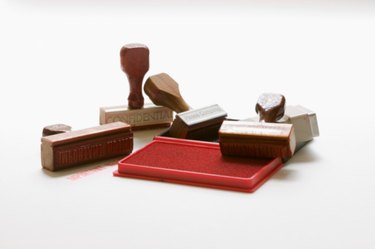 Unripened okra makes a great stamp because of its rigid toughness and interesting shape. Cut the pod in half across the diameter, to reveal an interior that is reminiscent of a flower, then dip the end lightly in paint and press onto a surface for a stamping effect. You can easily decorate personalized name tags or gift wrap, greeting cards or picture frames – the opportunities are endless. Combine colors for an interesting effect.
Okra Wreaths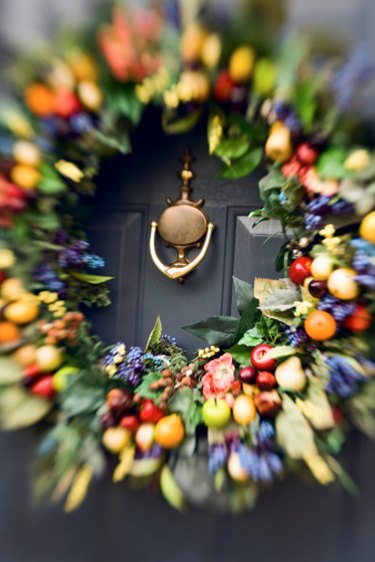 Wreaths are home decorations that can add color and creativity to your wall any time of year. To make an okra wreath, paint silica-dried pods in any combination of colors and glue them to a basic wreath backing with whatever additional accessories you like. During the holidays, leave pods unpainted and adorn the wreath with a large red bow for a simple decoration. Give it as a gift or keep it for yourself.