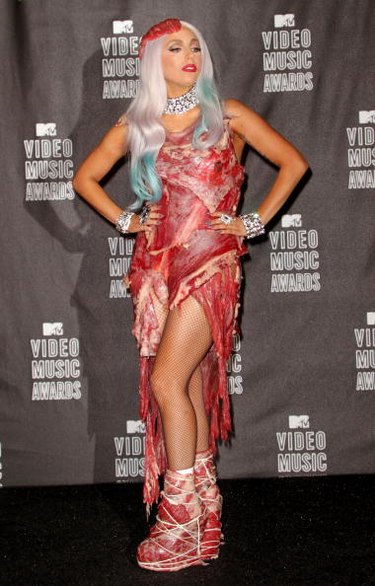 There are many options to choose from when coming up with categories for your Halloween costume contest. Depending on the turnout to your Halloween event, different costume categories will be appropriate. Some of the categories should be broad to ensure that all of your guests' costumes are included. More specific categories should also be included, as these will help cater the event to the costumes your guests choose.
Scariest Costume
Include a category for scary costumes. If adults and children are participating in your event, feature separate categories for each age group to ensure the contest is fair. Depending on how large your event is, you might consider including subcategories. For example, create one category for the scariest movie costume, one for the most gruesome costume, and one for the most realistic scary costume. This will give your participants categories more specific to their costumes.
Cutest Costume
A category for the cutest costume should be included, especially if there are many parents in attendance with young children in costumes. This category will allow the parents to enter their children and enjoy the contest without dressing up themselves. Just as with the scariest costume category, consider having subcategories if there are enough entries to warrant them. For example, have one subcategory for the cutest animal costume, and another for the cutest couple's costume.
Most Original Costume
Many Halloween costumes are not easy to categorize. This is especially true with homemade costumes. Include a category to reward the most original costume so that your guests are inspired to create unique costumes of their own. If there are a lot of entries, create subcategories such as one for the funniest costume and one for the weirdest costume. This allows the participants to get as imaginative as they wish with their costumes. Consider having the audience participate in judging the most original costume since the category is very subjective.
Prizes
Choose prizes for each category that are catered to the participants. For example, choose prizes such as toys and video games for the categories in which mostly children are participating. Also offer adult prizes such as electronics and gift cards. This will inspire all age groups to participate in the contest. Consider offering a grand prize for the favorite costume of the contest. This costume should be chosen from the winners of the other categories. Have your audience vote on their favorite costume of all the categories by raising hands or applauding.