Texas is home to 18 active military installations, most of which are Army posts and Air Force bases. Most are central to San Antonio, which is a little more than a four-hour drive from Dallas. While there are no military installations in Dallas, most of the bases that Texas hosts are within a short drive.
Naval Air Station Fort Worth, Joint Reserve Base at Carswell
Located several miles west of Fort Worth, Naval Air Station Fort Worth Joint Reserve at Carswell is the closest military base to Dallas. NAS JRB Fort Worth is about an hour drive from Dallas and was commissioned in 1994 as the United State's first joint reserve base. The base is located on the grounds of the former Carswell Air Force Base, which was decommissioned in 1993. NAS JRB Fort Worth trains recruits of the naval, air and surface reserve forces and is home to the 136th Airlift Wing of the Texas Air National Guard and the U.S. Air Force Reserve's 301st Fighter Wing.
Sheppard Air Force Base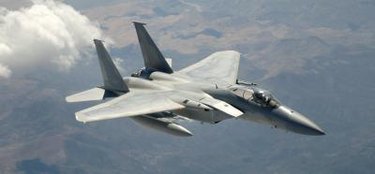 Sheppard Air Force Base is located in Wichita Falls, approximately 3-1/2 hours northwest of Dallas. Sheppard AFB originated as Sheppard Field in 1941 and served as an Army technical and flight training school. The Air Force assumed control of Sheppard Field in 1948, and today it is the headquarters of the Air Education and Training Command. Sheppard Air Force Base is also home to the 82nd Training Wing, which conducts technical training, and the 80th Flying Training Wing, which performs US and international pilot training under the Euro-NATO Joint Jet Pilot Training Program.
Fort Hood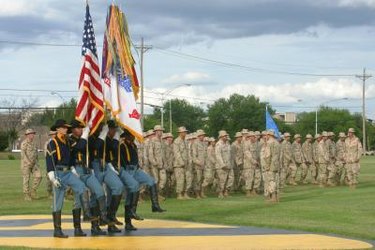 Located about three hours southwest of Dallas, Fort Hood is the most populated U.S. military post in the world. Fort Hood was established in 1951 and was initially separated into North Camp Hood, which was run by the Air Force, and South Camp Hood. Today, Fort Hood is the only Army post in the United States that has the capacity to train and station two armored divisions. It is home to the 1st Cavalry Division, 1st Army Division West, Headquarters Command III Corps, 3rd Armored Calvary Regiment, 3rd Air Support Operations Group, 13th Sustainment Command (Expeditionary), 13th Finance Management Center and multiple independent brigades.
Dyess Air Force Base
Located 3-1/2 hours west of Dallas in Abilene, Dyess Air Force Base is home to the 7th Bomb Wing. The air base was established in 1942 as Abilene Army Air Base, its sole purpose was to be a flying training center for cadets during World War II. After a deactivation shortly after World War II's end, the base was reactivated in 1956 as Dyess Air Force Base. Under the Base Realignment and Closure Act in 1993, the 7th Bomb Wing became the exclusive host unit at Dyess AFB. Today, Dyess is one of the most "green" military base, with most of its energy derived from sources of renewable wind energy and biomass.