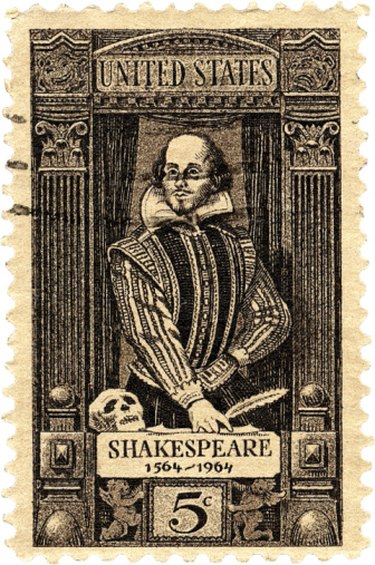 Midsummer marks the summer solstice, the official start of summer. Typically falling on June 21, it is also the longest day of the year. Playwright William Shakespeare wrote his play "A Midsummer Night's Dream" between 1590 and 1596. The play has overlapping story lines revolving around characters that are engaged in love triangles. It also features Oberon and Titania, the fairy king and queen and a series of enchantments that are performed at night in the forest. Using these elements as inspiration, anyone can throw a party with magical overtones.
Forest
The bulk of the story takes place in a forest. If possible, host a party in a wooded area or garden and wrap surrounding trees with lights. For an inside party, hang fake vines from the ceiling and pin them to the walls. Add DIY creative touches by taking glass vases and filling them with dirt. Root flowers or vines in the dirt. Scatter either real or fake flowers across tabletops. Purchase fake butterflies from the local craft store, dab their wings with glitter glue and pin them to pieces of tulle before hanging the tulle from the ceiling. If possible, have guests participate in a forest scavenger hunt where individuals or groups have to collect such items as acorns, leaves and indigenous flowers.
Whimsical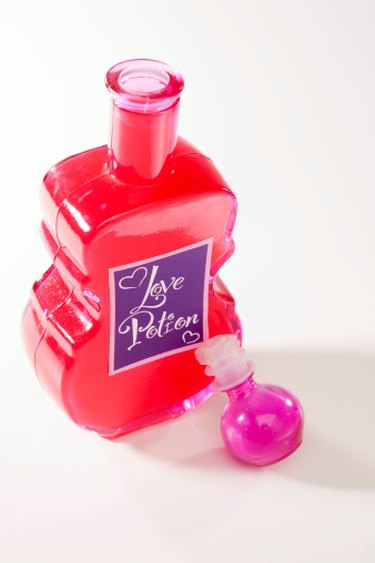 Fairies are as important as mortals in the play. To set a fairytale mood, send invitations that are either written in glittery writing or put glitter in the envelope. Another option is to send invitations written on paper that looks like old-fashioned vellum, roll them and tie with a ribbon. Set out a quill pen, a jar of ink and a book with a thick leather cover that guests can sign when they enter. Scatter glitter on every surface and hang silver or gold tinsel as well as wind chimes. Suspend fairy lights in every room. Since a fairy love potion is a catalyst in the play, consider filling small glass vials with fairy dust and writing "love potion" on the bottle's outside. Use them as decoration and party favors.
Nighttime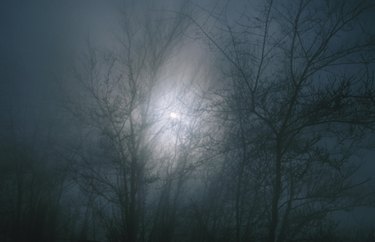 The play occurs during the night. Host the party outside under a canopy decorated with fairy lights and glowing globes. Use a fog machine to create a sense of mystery and mischief. Whether inside or outside, fill crystal bowls with water and floating candles in the shape of flowers. Paint Styrofoam balls with silver paint and hang them from the ceiling as moons. An alternative is to hang miniature disco balls. Put small mirrors on tabletops and scatter silver across the glass to create the illusion of pools of water drenched in moonshine.
Costumes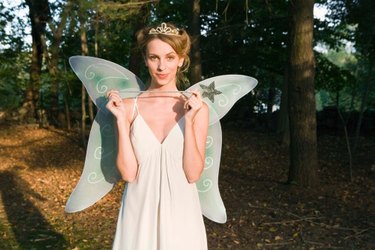 Throw "A Midsummer Night's Dream" costume party. Encourage guests to come barefoot as if they were forest nymphs. Men can dress up like Puck by wearing green pants and shirts sewn with paper leaves. To be Titania, women can wear bodices and skirts made from draping layers of chiffon. Costume extras can be fairy wings and flower crowns. Women should consider painting their faces with glitter and carrying wands.
Thematic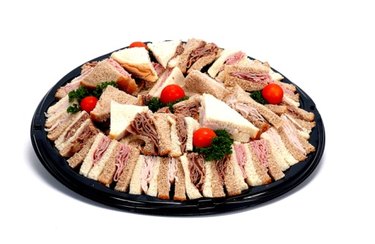 Organize a theme party by picking a favorite film adaptation of "A Midsummer's Night Dream" and make it a movie night. Serve food that fits the motif such as finger sandwiches, (fairies do not use forks), pink desserts and fruit kebabs on sticks tipped with stars so that they look like wands. Another option is to take loaves of bread and, using cookie cutters in the shape of stars, cut them into shapes. There are also recipes for honey mead online that can be served in goblets in lieu of wine glasses. End the night with a trivia game where guests test each other's knowledge about the play.