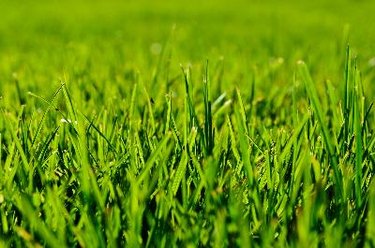 Taking care of your yard is one of the most tedious parts of having a home. It can be annoying and inconvenient if you plan to mow using your electric lawn mower only to discover that the grass is damp or soaked. Can you mow wet grass? Generally speaking, it is not a good idea to use your electric lawn mower to cut wet grass. Still, some types are safer than others, but it isn't advisable to cut wet grass at all.
Can You Mow Wet Grass With an Electric Lawn Mower?
While you technically can mow wet grass with an electric mower, it isn't an advisable path of action. It's common knowledge that water and electricity do not mix. In some cases, mowing wet grass can cause a surge of power that can break your mower. More dangerously, whoever is using the mower could be electrocuted, causing severe injury or even death. While electric lawn mowers have safeguards to protect users from electricity, you don't want to take that risk.
This danger is especially present if your mower is powered directly from an electrical outlet with an extension cord. That direct connection to the outlet increases the chances of wet electronic components. If your mower is battery powered, you can probably get away with mowing damp grass. That is because all of the electronic connections and functions are contained inside the mower's engine and body, decreasing the chances that any of them will get wet.
Can You Cut Wet Grass at All?
Mowing wet grass poses many challenges, and these are relevant whether you use an electric or gas-powered mower. Grass becomes much heavier when wet, and the moisture causes grass clippings to stick together in thick clumps. When these clumps hit your lawn mower's blades or mulcher, they will struggle to break them up, and this could cause issues. These clumps can cause your lawn mower to stall out if the clumps prevent the blades from turning efficiently, and that will happen whether your mower is electric or gas.
The thickness and clumpiness of fresh-cut, wet grass make the machine difficult to push. An easy or moderately difficult task can quickly become much more taxing on your body. If it's a hot day, mowing wet grass can even be dangerous, as the added difficulty can mean that it's more likely for you to get overheated or dehydrated. Most lawn care experts agree that you should wait for the grass to be reasonably dry before mowing.
Of course, you don't have to wait for your lawn to be completely free of all moisture to mow. If you live in a humid climate, that might not even be an option for you. To test the dampness of the grass, go outside and walk on it. If the blades spring back up relatively quickly as you move off them, then you're good to go – that is certainly dry enough to mow. However, if they stay flat and compacted even when your weight is off them, then the lawn is too wet, and you should wait.
Alternatively, you can feel the grass with your hand, especially if you don't want to risk getting your feet wet. If your hand comes away with more than a few drops on it, it's probably too wet. If you decide to mow damp grass, fix your blade at a higher setting. While the cut grass will be a bit longer than usual and you'll have to mow again sooner, it will make it easier to push the mower through the thicker, heavier grass.