For Father's Day this year, give your man the gift of a handmade card from his kids, along with a little peace and quiet at the breakfast table! With this printable two-in-one card and activity placemat, the kids can color while dad eats his Father's Day breakfast. Probably the best gift ever, right?
Step 1: Print It Out
First, print out our free download. You can resize it to make smaller duplicates, but the larger size is great for keeping little hands busy.
Step 2: Color And Decorate!
Place one card at each place setting with a selection of crayons or colored pencils. Then let them get to work!
Step 3: Sign Your Work
It wouldn't be a real Father's Day card if it wasn't signed by the kiddos! Be sure to have them sign it the best they can, and at the end of the meal, hand it to dad!
Step 4: Enjoy Your Father's Day!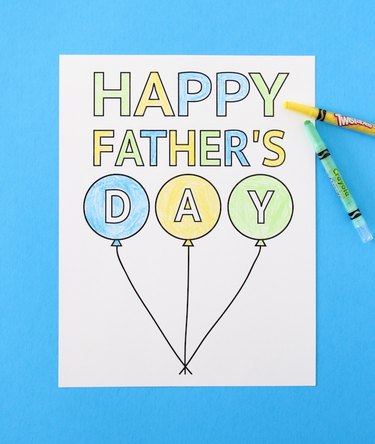 That's all you need for a perfectly peaceful start to your Father's day. Have fun!