Things You'll Need
Origami paper (brown or yellow)

Pen or marker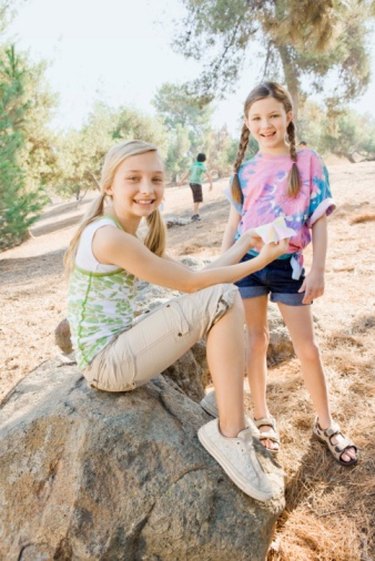 Learning how to make an Origami Jesus can equip you with crafty knowledge which can be used during Christmas or Easter. You can also choose to give it as a small, informal gift to a church friend or pastor. Origami Jesus crafts also work well as a Sunday school activity for older elementary school students as well as high-schoolers. For your Origami Jesus you will only need one piece of origami paper and a marker or pen, making it a quick, easy and affordable craft idea.
Step 1
Take a piece of square origami paper and fold all four corners up and into the center. A small square is formed out of the four triangle folds.
Step 2
Unfold the top triangle and fold each side of it upward and then fold up the center of the same triangle. Pinch the sides so the center of the triangle faces upward forming a "head." Flatten the triangle back down again.
Step 3
Fold both sides of the triangle inward so they touch the created head. Fold the bottom of the square into the center of the side folds. Flip over the paper and fold the sides inward again toward the center. Unfold and flip over the paper again. The newest folds should now cause the paper to stand up on its own, forming a "manger."
Step 4
Draw facial features onto the created head and your origami craft should look like a bundled baby Jesus asleep in the manger.
Tip
Use brown or mustard colored origami paper with a white underside, and you will get realistic coloring that will be a great addition to your holiday décor.