Things You'll Need
Sworn statement

Picture ID

Passport or legal copy of passport

Notarized request

Complete contact information

Passport Issuance date

Stamped envelope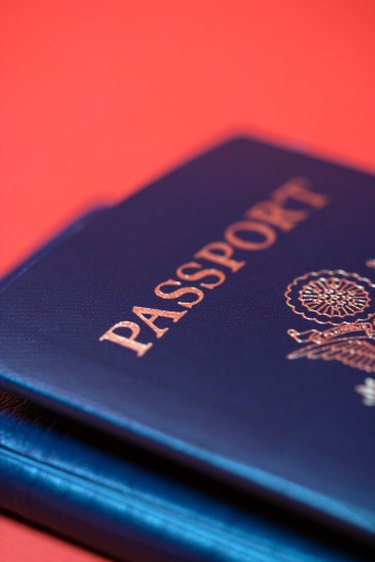 Many states prohibit issuing notarized copies of passports and licensed notaries are not capable of notarizing these documents. According to Notary Pubilc Central, notaries cannot notarize passports. However, by typing or writing a sworn statement declaring the passport is legal and up to date, a notary will document these facts to be true. Attaching this notarized document to your current passport or a copy of your passport will serve its purpose in verifying your passport is legal and binding. Your passport must be valid and only the person whom it belongs to can obtain this notarized statement.
Step 1
Print, type or write a copy of a sworn statement declaring the attached passport is a legal and true document. Do not complete, sign or date this document. It must be filled out in front of a notary.
Step 2
Locate and visit a notary in your area. You must have an valid picture ID and your passport to complete the paperwork. Notaries usually charge a small fee for their services.
Step 3
Fill in all of the required information with the notary present. One the notary has reviewed the statement and verified both your identity and your valid passport, both parties will sign and date the document. A notarized stamp will be placed at the bottom of the statement verifying that the information contained within the document is true.
Step 4
Mail your request for a certified copy of your passport to the Department of State, Office of Legal Affairs and Law Enforcement Liaison Division at 1111 19th Street, N.W. Rm. 500 Washington, DC 20036. You must include a typed or clearly printed notarized request, a copy of your photo ID, complete contact information, passport identification numbers, reason for request, and approximate date your passport was issued.