Things You'll Need
Switch with mounting hardware

Screwdriver

Low-voltage electrical wire

Insulated staples

Hammer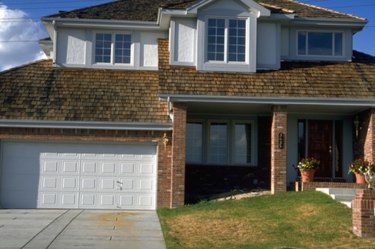 Garage door opener installers often locate door control switches in inconvenient locations. Homeowners have the option to move them or install additional switches. Additional switch controls are available for single or multiple garage doors. Many homeowners prefer switches to be installed on the home's interior, near access doors. Garage door control switches must be placed only where the operator has a full view of the closing or opening garage door. Homeowners with basic tools and basic knowledge of electricity can install a second opener switch.
Step 1
Locate the terminals on the garage door opener marked for the installation of the switch. Do not confuse these terminals with the reversing photo-eye terminal.
Step 2
Insert the low-voltage wire into the terminal and press until it is fully seated.
Step 3
Locate the spot where the second switch will be installed. The switch needs to be at least five feet from the ground and out of reach of children.
Step 4
Run the low-voltage wire from the operator to the switch, first along the ceiling and then the wall.
Step 5
Straddle the wire with the insulated staples and tap them into the wall using a hammer. Be sure not to damage the wire.
Step 6
Turn the opener switch upside down and locate the two wire terminals.
Step 7
Unscrew the terminals with a screwdriver until the wires will fit underneath the screws.
Step 8
Insert the wires into the terminals and screw them down.
Step 9
Insert the mounting hardware screws into the switch's mounting holes and screw into the wall.
Warning
Garage doors and garage door openers can be very dangerous. Keep children and animals away whenever operating or working on these systems.