Things You'll Need
Fog machine

Fog machine hose adapter

Tape measure

PVC coupling

Dish soap

Hose

Hose clamp

Screwdriver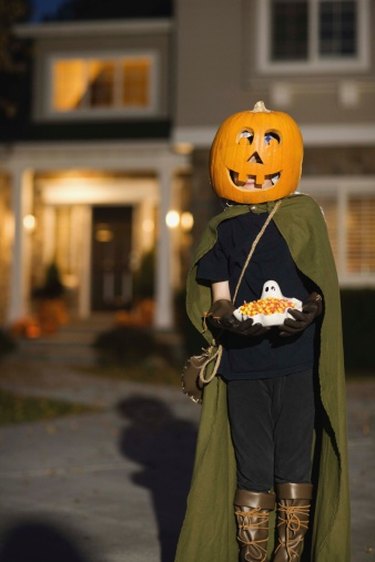 A layer of fog creeping over the floor adds just the right mood to your Halloween party. You can make the fog even creepier by directing it to just where you want by adding a hose to your fog machine. Some machines come with hoses and adapters. If yours didn't however, don't worry, you can add a hose to a fog machine yourself.
Step 2
Locate the fog outlet, which is the hole where the fog emerges and is usually located at the front of the fog machine.
Step 3
Insert the hose adapter, if the fog machine came with one, into the fog outlet. If your machine did not come with an adapter measure the inside diameter of the fog outlet. Go to your hardware store and pick up a PVC coupling that fits into the outlet on the fog machine. Insert the coupling into the hole in the front of the fog machine.
Step 4
Attach a hose to the fog adapter or coupling. If the hose is hard to slip into place, apply a few drops of dish soap to the adapter or coupling before slipping on the hose.
Step 5
Secure the hose in place with a hose clamp using your screwdriver.
Step 6
Restore power to the fog machine.
Tip
If you need to purchase hose for the fog machine, buy hose that is straight as this will allow the fog to move through the hose easier.
Use waterproof duct tape or repair tape, if needed, to help hold the coupling and hose combination in place on the fog machine.