Things You'll Need
Electric drill

Bubble level

Sheet metal screws

3/4-inch cable clamp

6/3G cable

Plastic cable clamp

Utility knife

Wire stripper

Screwdriver set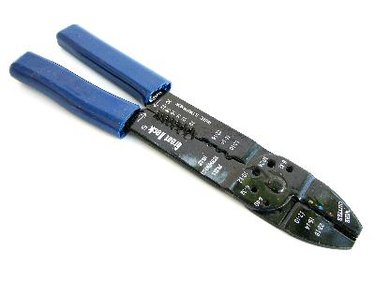 It is important that you match the load capacity of the Square D Homeline Sub-Panel to the appliances you want to use. Welders, air conditioners, pumps and generators run on 220V. Other household appliances run on 110V. To determine how big the sub-panel needs to be you have to know how many watts and amps of power you need. When the wiring of the sub-panel is complete, write what appliance goes with which breaker. If the distance between the sub-panel and the appliance is more than 175 feet, expect a drop in voltage as high as two percent.
Step 1
Drill the Square D Homeline Sub Panel to the rafters in the wall. It is common to see panels in closets or in basements in a home. Screw the top of the panel in first, keeping the screw loose enough that the box can move for leveling. Place a bubble level on top of the box and adjust until straight. Drill a screw into the bottom slot in the panel box.
Step 2
Install a 3/4-inch cable clamp at the bottom of the sub-panel box. The 6/3G cable will run through this cable clamp. Below the sub-panel on the side of the rafter, use a plastic cable clamp and sheet metal screws to secure the 6/3G cable. Run the cable up and through the sub-panel box, tightening the cable clamp at the bottom of the box.
Step 3
Strip the 6/3G cable with a utility knife and then strip the wires inside with a wire stripping tool 1/2 inch down from the tip. Four wires are exposed. Red and black are hot, white is neutral and copper is the ground wire.
Step 4
Connect the two hot wires to the hot bus bars. Insert the white wire into the large lug on the neutral bus bar. Thread the copper wire through the ground bar and attach it to the screw.
Tip
Use a nail set to punch out the mounting hole plastic before drilling.
Warning
Do not connect the Square D Homeline Sub Panel to the main panel unless you have called the electric company and requested the electricity be turned off.