Things You'll Need
Measuring tape

4 to 6 machine or metal screws, 1/4-20-1/2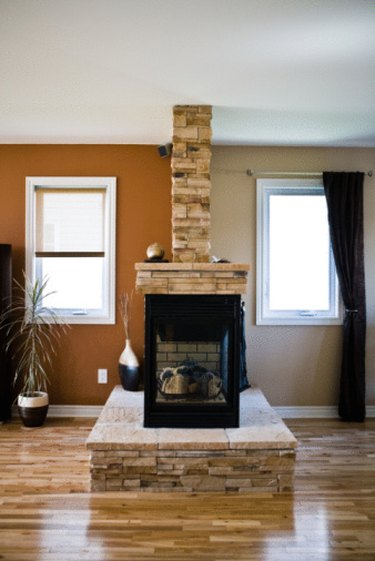 Stovepipe is probably the most important aspect of installing a wood stove. It is the stovepipe that transfers the smoke from the heater and keeps it from entering your home. The stovepipe runs from the back of the wood stove into the chimney. In some cases, the entire chimney is made from stovepipe vented to the outside of the home.
Step 1
Measure the inside diameter of the flange on your wood stove. In most cases, this will be 7 to 8 inches. This will determine how large a stovepipe you should buy.
Step 2
Determine the distance from the wood stove to the chimney. A wood stove should sit at least 18 inches from the wall.
Step 3
Add 18 inches to the measurement. This will allow the stovepipe to fully fit into the existing chimney. This will be the shortest length of stovepipe you will need.
Step 4
Attach the stovepipe to the flange on the wood stove using 1/4-20-1/2-inch metal or machine screws to secure the stovepipe in place.
Step 5
Insert the opposite end of the stovepipe into the existing chimney.
Tip
For chimneys that are made solely with stovepipe, follow all manufacturers' instructions for installation. In many cases, the stovepipe will remain the same size throughout the entire chimney construction.