A baseball player's uniform is supposed to look sharp and clean at the beginning of a game. The trouble is that by the end of the game, most players' pants are covered in grass and clay stains. These stains often won't come out of the pants with regular washing procedures alone. If you want to keep your baseball pants in optimal condition, you will need to invest a little time and energy into treating these types of stains properly.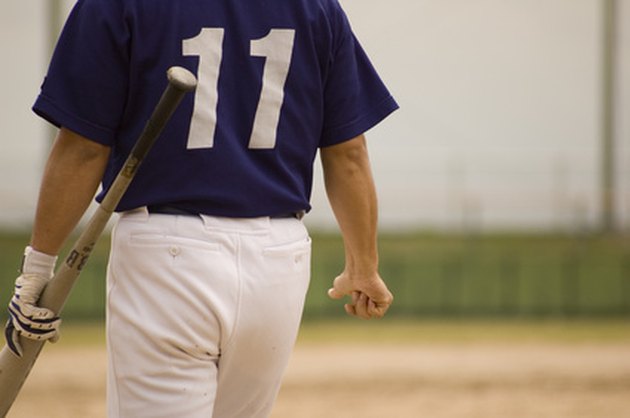 Things You'll Need
Oxygenated cleaner

Baking soda

Laundry detergent

Washing machine
Step 1
Fill a sink or container with hot water and add 1 cup of powdered oxygenated cleaner per quart of water. Swish the water around with a spoon to dissolve the powder.
Step 2
Place the pants into the sink or container and let them soak for 30 minutes.
Step 3
Remove the pants and apply baking soda to the stains. Rub the fabric together to work the baking soda into the pants. Let the baking soda sit on the stains for another 30 minutes.
Step 4
Launder the pants in your washing machine. Use hot water and add bleach if the pants are white and the material can withstand bleach.