Things You'll Need
Deep stockpot

Colander

2 bay leaves

1 tsp. garlic powder

1 tsp. onion powder

1 tsp. ground cumin

Pepper to taste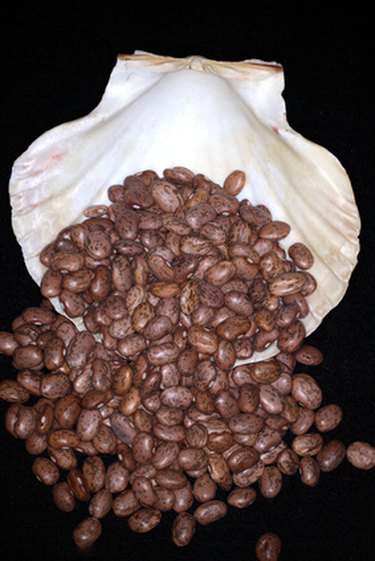 Forget the salty canned pinto beans you might have had. Adding salt to pinto beans during cooking makes them tough. Prepare salt-free pinto beans for a creamy, vegetarian side dish or an addition to recipes. Salt-free pinto beans are still flavorful and they are healthier than beans prepared with added salt.
Step 1
Add 1 lb. pinto beans and 10 cups of water to a stockpot.
Step 2
Cover and refrigerate overnight to soak the beans.
Step 3
Drain the pinto beans through a colander.
Step 4
Return the pinto beans to the pot and pour 6 cups of fresh water over the beans. Add the bay leaves to the cooking water.
Step 5
Bring the beans and water to a boil. Lower the heat to simmer, and cook the beans for 60 to 90 minutes or until tender.
Step 6
Remove the bay leaves and discard. Stir in the garlic powder, onion powder, ground cumin and pepper and serve.