Things You'll Need
Pie filling

Mixing bowl

Chocolate

Egg whites

Brush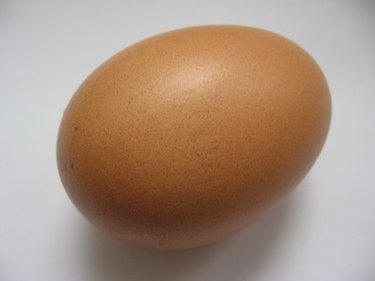 Graham cracker crusts bake quickly and can be bought from the store or homemade. But, graham cracker crusts also hold moisture and can become soggy quite easily. A couple of methods are used to protect graham cracker crusts from becoming a soggy mess that will add only a few minutes to prep time. The method chosen depends on the type of pie being made and the type of filling used.
Step 1
Line the pie with any type of melted chocolate using a pastry brush. Let the chocolate set in the refrigerator for a few minutes before serving. This works well for fillings that go with chocolate such as banana or caramel.
Step 2
Separate an egg white and throw away the rest of the egg for pies that do not go well with chocolate.
Step 3
Brush the egg white over the bottom of the pie crust.
Step 4
Bake the pie crust in an oven at 350 degrees Fahrenheit for three to five minutes to let the crust dry. Fill the pie as you normally would.