Things You'll Need
Laundry detergent

Baking soda

White vinegar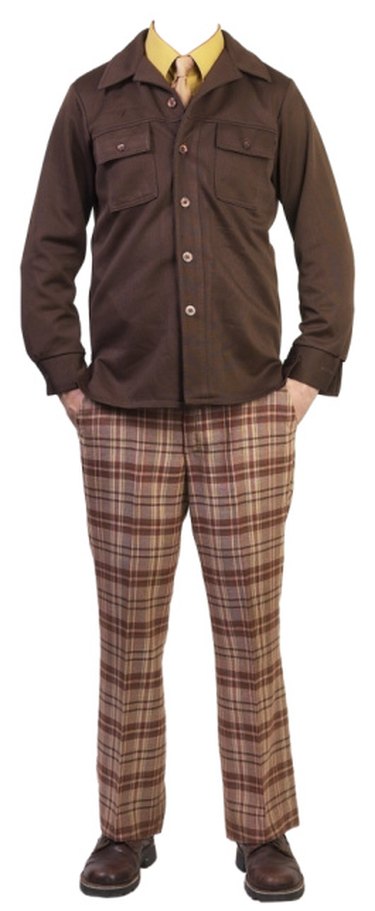 Polyester fabric became popular in the 1960s. By the 1970s, polyester suits and pants were fashionable attire for men and women. The fabric did not hold a shape well, though, stained easily and held odors. It also was a hot and uncomfortable textile, and eventually fell out of favor with the American public. With the advent of microfiber polyester fabrics, it has once again become popular. The new fabrics continue to hold odors, but you can remove mildew and perfume smells from washable polyester garments.
Step 1
Sort your laundry as usual, by similar fabrics and colors. Select a wash cycle according to the care instructions for your polyester garments. Because polyester wrinkles with heat, most instructions recommend warm or cold water.
Step 2
Add the detergent of your choice and 1/2 cup baking soda to the wash cycle. Baking soda is an odor neutralizer, decreasing acid or increasing alkaline substances.
Step 3
Add 1/2 cup white vinegar to the rinse cycle. White vinegar is an acid that removes stains and odors. The acid is not strong enough to damage the garments but dissolves detergent residue and neutralizes odors.
Step 4
Dry the polyester garments according to care instructions. The mildew odor will be gone.
Tip
Vinegar in the rinse water also acts as a fabric softener.
Warning
Do not use regular fabric softener on polyester as it may cause oil spots.