Things You'll Need
Candles

Wax glue

Beads

Cookie sheet

Double boiler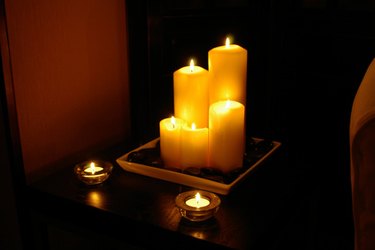 Flickering candlelight adds instant atmosphere to a room. Candles can also add a dash of color to a table or mantel. You can create your own decorative candles at home. Decorating candles with beads transforms ordinary candles into extraordinary ones. Add beads to candles in random or patterned designs. Buy a few plain candles and let your imagination run wild as you decorate them.
Step 1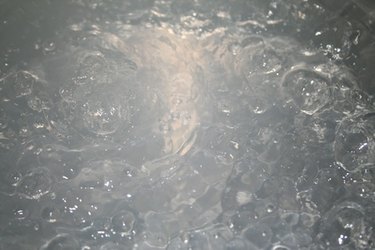 Melt wax glue in a double boiler. Place the double boiler over medium heat to ensure that the water does not boil too rapidly.
Step 2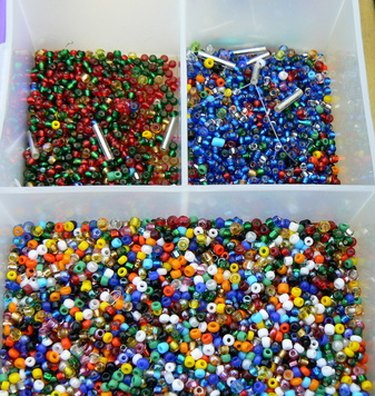 Place the beads on a cookie sheet in a thick layer to be sure enough of them adhere to the candle.
Step 3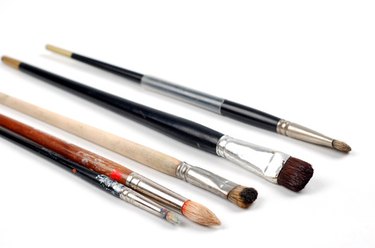 Dip a paintbrush into the wax glue. Paint the areas on the candle where you want the beads to stick. Make lines, dots, or other patterns with the glue.
Step 4
Roll the glue-covered candle on the cookie sheet full of beads. Sprinkle the beads on to the candle with your fingers if rolling the candle on the beads doesn't work.
Step 5
Hold the candle over the cookie sheet. Tap the candle gently to remove any excess beads.
Step 6
Place the candle upright or in a candle holder to allow the glue to dry completely.
Step 7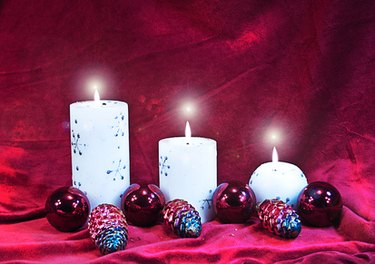 Display the candles or give them as gifts.
Tip
Glue other decorative items to a candle.