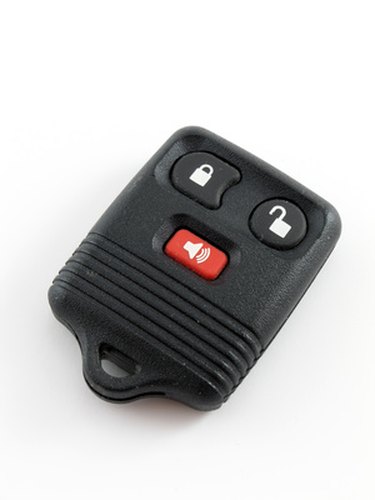 The Hyundai Sonata remote key fob controls the locking and alarm system for your vehicle. The fob is a wireless transmitter that is used as a key chain for your ignition key and has three buttons: lock, unlock and a panic button that will sound the car alarm. Using this wireless transmitter and your ignition key, you can disable the OEM alarm installed in your Sonata once it becomes armed or even set off.
Step 1
Press the "Unlock" button on the key fob to unlock the doors.
Step 2
Press the "Unlock" button a second time within four seconds of the first step. The turn signal lights will blink twice, verifying that the alarm system is disabled. If the alarm is currently activated and beeping, continue to step 3.
Step 3
Press the "Panic" button on the key fob to turn off the sounding alarm. If this does not work or you do not have the key fob, insert the key into the Sonata ignition and turn the car on to disarm the alarm.
Tip
If you or a third party installed the OEM alarm after you bought the car from the manufacturer, the steps will likely still be the same. Most alarms disarm in the same fashion, but be sure to check with that alarm model's instructions for possible disarming variations.