Things You'll Need
Old toothbrush

Dish detergent

Hot water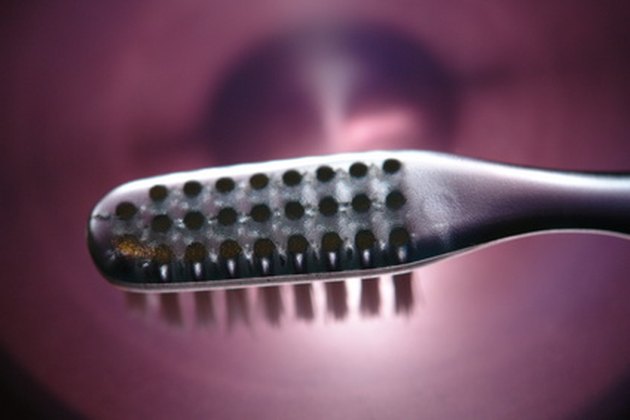 Fimco provides you with a wide range of sprayers to cover your needs, such as standard 15 and 25 gallon spot sprayers to apply insecticides, ATV sprayers to attach to all-terrain vehicles and turf sprayers for home use. All Fimco sprayers spray chemicals diluted in water for lawn and garden and agricultural uses. Troubleshooting your Fimco sprayer saves you money in service calls and allows you to maintain your warranty when you treat your sprayer with care.
Step 1
Turn both of the "On/Off" switches in the "On" position or "-" if you find the pump to your Fimco sprayer will not run. Also, tighten the battery clip connection.
Step 2
Tighten all connections on your Fimco sprayer if you have both of the switches of the pump in the "On" position and your sprayer will not run.
Step 3
Close the "On/Off" valve, and then unscrew the knurled nut to get access to the check line strainer screen, if your sprayer pump works but will not prime. Locate the strainer screen at the inlet towards the underside of the sprayer tank. Clean the screen using an old toothbrush and a solution of hot water and quality dish detergent.
Step 4
Close the "On/Off" valve, and then unscrew the pump's head portion and pull out the check valve assembly from inside, along with the O-ring. Insert a new check valve assembly kit, part No. 5168820, which comes with the O-ring. Screw on the head portion of the pump. Replace the check valve if your 12-volt pump's motor runs but will not pump anything. This usually means the check valve corroded.
Tip
Contact Fimco customer service at 800-831-0027 if you need to order replacement parts for your Fimco sprayer.
Warning
Never use your Fimco sprayer to pump flammable fluids, such as gasoline, oil and kerosene. Never spray bleach in your Fimco sprayer. Bleach harms the nylon fittings and the pump's internal parts. Spraying bleach in your sprayer results in a voided warranty.