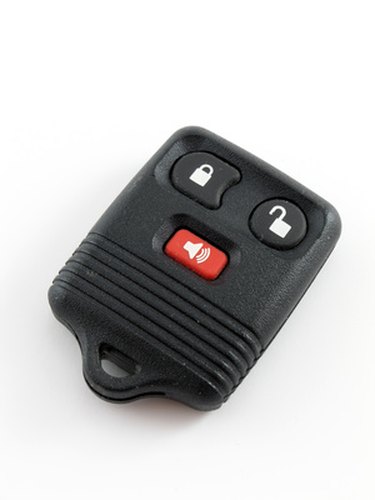 One of the most unique designs in Chrysler's lineup, the PT Cruiser, offers many of the manufacturer's standard technologies. With your Cruiser, you can use a keyless entry remote to control your vehicle's locks, trunk and panic alarm from your keychain. You can program as many as four of these remotes to your car in just seconds from your driver's seat and have the remotes ready to use in no time.
Step 1
Enter your car and turn the ignition to the "Run" position.
Step 2
Press and hold the "Unlock" button on the keyless remote for four seconds, then press and hold the "Panic" button while still holding the "Unlock" button.
Step 3
Hold both buttons simultaneously for one second then release them.
Step 4
Wait for a chime to sound from your car then press any button on the remote within 30 seconds.
Step 5
Wait for another chime and the programming will be complete. You can then turn the ignition key to the "Off" position.