Formica is a plastic laminate countertop covering found in kitchens, bathrooms and anywhere there is a need for a countertop. Laminate countertops are a popular choice among homeowners and contractors. Formica is available in a variety of colors, patterns and styles, making it fit into any decorating scheme. Formica itself does not rust, but wet or damp metals sitting on top leave behind rust stains.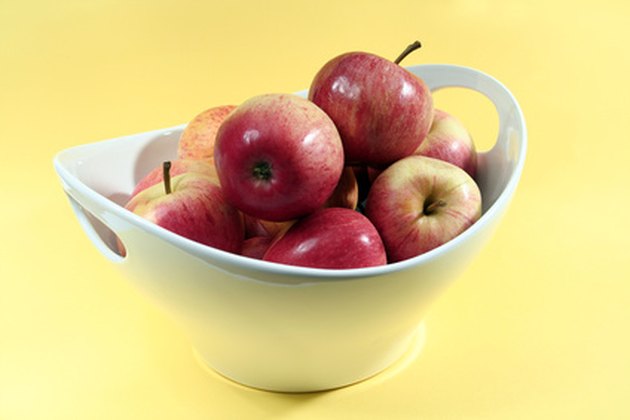 Things You'll Need
White cloth

White vinegar

2 tbsp. baking soda

Lemon juice
White Vinegar
Step 1
Dip the end of a soft, white cloth in white vinegar. Do not use a dyed cloth because the dyes can transfer onto the countertop and leave behind an unintended stain. Rough rags can scratch the Formica surface.
Step 2
Rub the rust stain with the cloth, beginning at the outer edges and working toward the middle. Wiping over the entire stain can cause the stain to smear over the surface.
Step 3
Rinse the countertop with plain water. Repeat the process if necessary.
Lemon Juice
Step 1
Mix 2 tbsp. baking soda with enough fresh or bottled lemon juice to form a thick toothpaste-like consistency.
Step 2
Apply a thick layer of the mixture to the rust stain.
Step 3
Cover the mixture with plastic and tape down the edges.
Step 4
Allow it to sit for two to four hours.
Step 5
Remove the plastic and wipe up the baking soda mixture with a wet rag or sponge. Do not scrub because baking soda is an abrasive and will leave scratch marks on the countertop surface. Repeat if necessary.
Tip
Test stain removal methods on a hidden area to check for colorfastness.
Warning
Do not use steel wool, scrubbing powders, sandpaper or other abrasive cleaners as they will damage the Formica finish.
Do not use bleach on Formica because it can discolor the countertop.