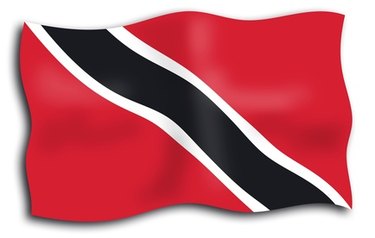 Trinidad passports are valid for five years at a time. You can renew your Trinidad passport at a local immigration office or in any Trinidad and Tobago mission in the world. You can also hire the services of a travel agency in your area to assist you with your passport renewal. As with other passports, a Trinidad passport requires a written application, proof of identity and a processing fee. Contact your local mission for office hours since these may vary.
Step 1
Download the Passport Application Form for your age group from the Government of Trinidad and Tobago website. If you are aged sixteen years old or older, download the Passport Application Form for adults. For younger applicants, obtain the form for minors. Fill out the form except for areas designated for official use or for the witness (Recommender).
Step 2
Find an eligible Recommender to sign Section 4: "Declaration of Recommender." The Recommender must verify your identity and the truthfulness of your statements in the application form. This person must be a Trinidad citizen and must have known you for at least three years. A Recommender must belong to a qualifying profession such as a religious minister who can perform wedding ceremonies, a bank manager or director, a professional college graduate, a teacher or principal, a police officer, a member of Parliament, a mayor, a senior public official, a member of the Defense Force (ranking at least a Corporal Leading Seaman), a notary public or justice of the peace or similar.
Step 3
Prepare two passport photos of yourself in full front view. The photo must be 3.1 x 4.1 cm. (31 x 41 mm), in size, colored and have been taken within the past six months. Do not wear dark eyeglasses unless you have a physical disability that warrants it. Wear a head dress only if required for medical or religious purposes. Do not staple, pin or glue the photos to the application form.
Step 4
Gather documents that prove your Trinidad citizenship. These include your birth certificate, your Trinidad passport or identification card and marriage certificate for married women. If you changed your name for reasons other than marriage, submit a deed poll as well. If you were born outside of Trinidad and Tobago and claim citizenship through your parents, or adoption, registration or naturalization, gather proof of the same.
Step 5
Attach your most recent Trinidad passport, whether or not it is expired.
Step 6
Make a photocopy of your current or expired passport's biographical data page. Make copies of all your paperwork as well.
Step 7
Present your entire application package at an immigration office in Trinidad and Tobago. If you are elsewhere in the world, apply at a Trinidad and Tobago mission. Review your application to make sure it is correct.
Step 8
Pay the application fee through either cash or a bank card. Once your passport renewal application is accepted, you will be told when your passport will be ready. All original supporting documents must be submitted upon delivery of your passport.
Tip
Consent of parent or guardian is required for applicants below eighteen years old. You may be required to execute a Sworn Affidavit if the information in your application form does not match what is in the supporting documents. The Recommender cannot be related to the applicant. A retiree of the qualifying professions is eligible. Ask your local mission or immigration office for the current fees and payment methods accepted. If you acquired Trinidad citizenship, submit proof such as certificate of registration, adoption or naturalization (whichever is applicable). If you claim citizenship through your parents, submit proof of their citizenship such as birth certificates or passports; your own birth certificate and a valid ID such as a driver's license or passport.