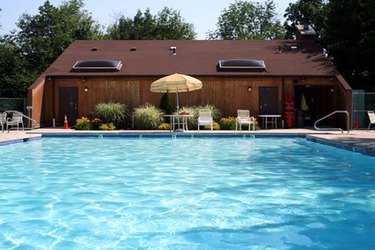 A Jandy AquaLink system controls pool settings. Using a wall-mounted keypad, you can control the pool temperature, lighting, waterfalls and cleaning systems. You can also use the control pad to establish and record settings based on day or time, or set them automatically based on personal preferences at that moment. If you wish to delete all stored information, resetting the system can delete the memory. Keep in mind, however, that once you delete the information, you cannot restore it.
Step 2
Scroll to and highlight "System Setup" using the arrow keys. Press "Enter."
Step 3
Scroll to highlight "Clear Memory," then press "Enter." You have now reset your AquaLink system.