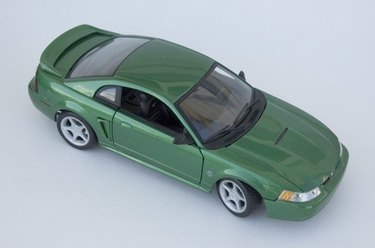 Retail used car lots usually get their inventory from wholesale auto auctions. Although auto auctions sell cars at low prices, wholesale auctions are not always open to everyone. The best deals are often at dealer-only auctions. You need a license issued by the state to be a dealer in Florida.
License
Step 1
Apply for a license as an independent dealer. The Florida Department of Highway Safety and Motor Vehicles issues licenses. According to Florida law, anyone who buys or sells three or more vehicles in any 12-month period is a vehicle dealer and must have a state license. The license application fee is $300 as of 2010. Applications are available at regional offices of the state's Division of Motor Vehicles.
Step 2
Identify the specific auction you want to attend. A list of Florida auctions can be found on the website of the National Auto Auction Association. Most auctions are open to any registered dealer. However, a minority of auctions are "closed," which means only certain dealers may attend. For instance, a vehicle manufacturer may hold an auction for its franchised dealers.
Step 3
Study the policies of the specific auction you want to attend. You will probably have to preregister. For instance, the South Florida Auto Auction has a registration package that is nine pages long.
Step 4
Talk to a dealer about attending as a guest. Someone who does not want to become a dealer may be able to attend some wholesale auctions without going through the licensing process. According to the National Auto Auction Association, some auctions allow dealers to bring a guest. Typically, a dealer might bring his mechanic as a guest to inspect the vehicles. However, you might talk to some dealers about attending an auction as their guest.