Things You'll Need
Adhesive

Photo collage

2 brush applicators

Collage background medium (your choice)

Clear fixative spray

Protective mask

Protective eye-wear

Latex gloves

Varnish

Bone folder

Sponge crafting tool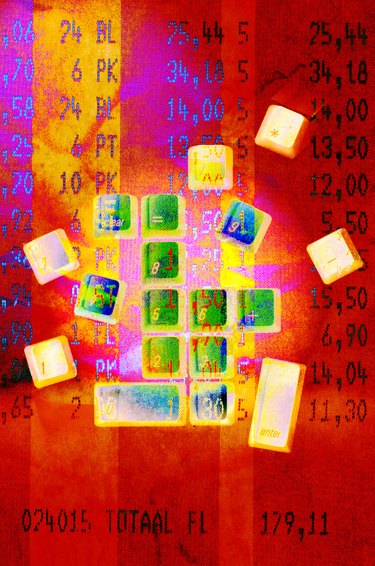 Cutting out photos, as well as words from newspapers or magazines, and arranging the cut-outs in a decorative way creates a collage. Keeping these superimposed photo images intact as well as free from dust and debris is achieved by laminating the collage and finishing with a clear varnish to seal and lock in the original photo color.
Step 1
Brush the underside of your photos with the adhesive using a brush applicator and position your photos onto your collage's background medium such as canvas, poster board, foam core or mat board. Let the adhesive dry according to the manufacturer's recommended time. Do not proceed to add varnish until the adhesive is completely dry.
Step 2
Spray a light coating of a clear fixative with a glossy finish onto your collage. The fixative will act as a sealant for the collage. These chemicals are harsh and it is best to work in a well ventilated area or outdoors. Always wear protective gear such as a face mask, eye-wear and latex gloves.
Step 3
Brush the photo side of your collage with several coats of varnish using a clean brush applicator. Brush in an up-and-down or side-to-side motion by starting at the center of the collage and working outward.
Step 4
Smooth out any bubbles with a bone folder and wipe away any excess drips with a clean sponge crafting tool.
Step 5
Apply two more layers of varnish.
Tip
A bone folder is a tool used in scrap-booking and resembles a dull-sided envelope opener.