Things You'll Need
Trisodium phosphate

Scrub sponge

Sandpaper (220, 400, 800 and 1,000 grit)

Orbital sander

Tack cloth

Rag

Epoxy primer

Urethane topcoat

Paintbrush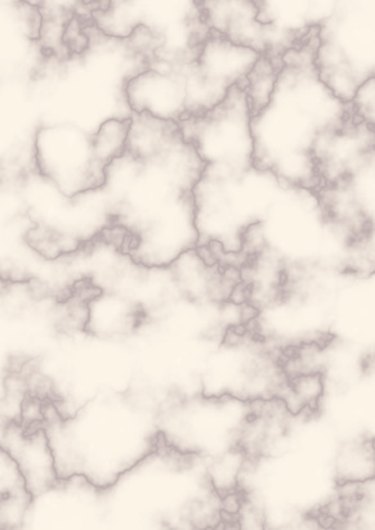 Cultured marble sinks are often constructed in a single piece with a cultured marble counter. Refinishing the sink typically requires you to refinish the counter top as well. Cultured marble is unlike other solid surface. The cultured marble is not the same texture and color all the way through the counter. A cultured marble substance is painted on the top of the sink and counter. For this reason, cultured marble cannot be refinished in the same way that other solid surfaces can. Paint is an option when refinishing cultured marble. Prep the surface well before painting.
Step 1
Remove the faucets from the sink area and set aside.
Step 2
Clean the sink thoroughly with trisodium phosphate (TSP). Scrub with a sponge to remove all soap scum and other residues. The TSP will also dull the surface of the marble, allowing the epoxy primer to better adhere to the cultured marble.
Step 3
Pour a small amount of water on the sink and counter. Sand the surface with 220 grit sandpaper. Use an orbital sander for a more uniform finish.
Step 4
Change the sandpaper on the orbital sander to 400 grit. Wet sand the sink and counter again. Continue sanding, gradually increasing from 400 to 800 grit sandpaper until the surface is smooth. Wipe off the sanding dust with a tack cloth.
Step 5
Dip a good quality paintbrush into epoxy primer. Move the brush in only one direction. Paint the entire sink and counter with a thin coat of paint. Do not feather the brush at the end of the brush strokes. Allow the first coat to dry.
Step 6
Run a piece of 1,000 grit sandpaper under water. Use light pressure to gently buff out any imperfections in the paint job. Wipe away dust with a damp rag.
Step 7
Apply a second coat of epoxy primer. Allow the primer to dry and look for flaws in the paint. Remove imperfections with fine grit sandpaper. Let the sink and counter cure for two days.
Step 8
Saturate a clean paintbrush with clear urethane topcoat. Paint two to three thin coats of topcoat on the sink and counter. Allow each coat to dry to the touch before applying the next. Let the urethane dry for seven days before using the sink and counter.