Things You'll Need
Cooler

Ice

Newspaper

Pine disinfectant cleaner

Bucket

Cleaning cloths

Chlorine bleach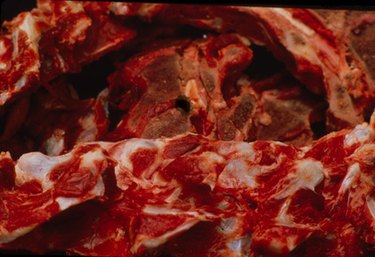 Cleaning your freezer on a regular basis is essential to having a sanitary place in which to keep your frozen foods. If a package of meat has leaked in the freezer, leaving blood stains, the blood should be cleaned up in order to maintain your freezer's clean and sanitary appearance and condition.
Step 1
Unplug your freezer and place the food into a cooler. Pack the cooler with ice and place newspaper on top to keep the cooler insulated.
Step 2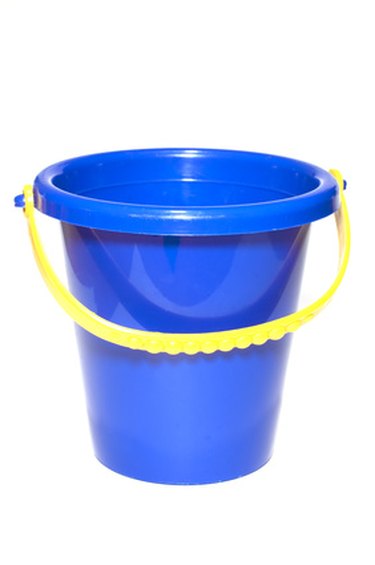 Mix two capfuls of pine disinfectant cleaner with a bucket of hot water. Mix to make a soapy solution.
Step 3
Soak a clean cloth in the disinfectant solution. Wring out the excess liquid, then scrub the inside of your freezer. Rinse the cleaning cloth, frequently, and refresh the cleaning solution on your cloth.
Step 4
Wipe down the inside of your freezer with a clean cloth, dampened with plain water. Pour a quarter-sized amount of chlorine bleach onto the clean cloth to tackle any remaining blood in your freezer. The bleach will remove the remaining stains while disinfecting the area.
Step 5
Rinse the interior of your freezer with a damp cloth. Follow by drying it thoroughly with a clean, dry cloth.
Tip
Double-wrap meat packages with plastic wrap once you come home from the grocery store. This will help prevent leaks and stains.
Warning
Excessive blood stains in your freezer from meat obtained during hunting are removable, but might require that you repeat the cleaning process a few times.