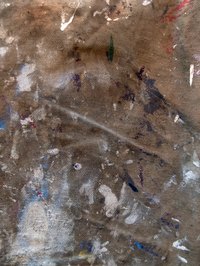 If your electric baseboard heaters stand out from the rest of your home, you can help them to blend in better by coating them with the appropriate type of paint. Because baseboard heaters are metallic, they are ill-suited for adhesion. You must coat the heaters with a special type of primer, or they will eventually reject the new finish. In addition, because baseboard heaters generate relatively high levels of heat, you should coat them with a particular type of paint that is durable in fluctuating temperatures.
Things You'll Need
Coarse sponge
Water-based degreaser
Rags
Towels
Heavy-duty fabric drop cloths
Blue painter's tape
Galvanized metal etching primer
2- to 3-inch latex paintbrush
High-temperature paint
Turn off the electric baseboard heater and wait about two hours for it to cool.
Use a coarse sponge to scrub the electric baseboard heater with a water-based degreaser. Rinse the heater with wet rags, then dry the heater with towels.
Protect the floor adjacent to the baseboard heater with drop cloths. Apply painter's tape to any areas of the heater you do not want painted.
Use a paintbrush manufactured for use with water-based latex paints to apply galvanized metal etching primer to the clean baseboard heater. Wait four hours for the primed heater to dry.
Wash your paintbrush with water.
Apply a high-temperature paint to the primed electric baseboard heater.
Wait a full day before running the heater.