Board games are not only fun and exciting to play, but can bring together friends and family in a wholesome and engaging exchange. There are hundreds of different types of board games on the market, each of which played in its own unique way. If you are looking for a way to customize a board game, you and your loved ones can create personal paper game pieces, which can be used in many different board games.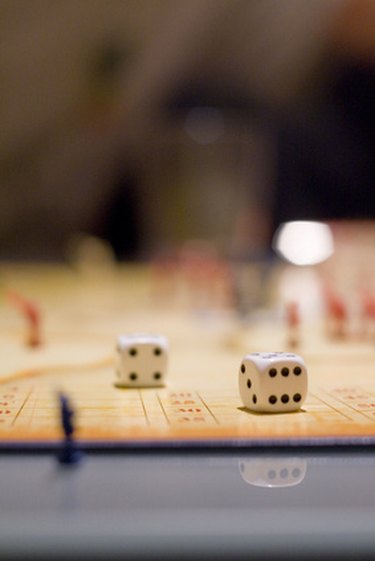 Things You'll Need
Scissors

Construction Paper

Clay

Markers
Step 1
Fold a sheet of construction paper in half.
Step 2
Hold the paper with the fold facing towards you, and cut a shape out of the paper. Make sure that one side of the shape is cut from the fold.
Step 3
Discard the excess paper.
Step 4
Place the shape in front of you with the folded end at the top.
Step 5
Use markers to draw and color both side of the shape.
Step 6
Open up the shape, allowing the fold to be the top of the game piece.
Step 7
Knead a small ball of clay, and shape it into a flat disc.
Step 8
Insert the ends of the game piece into the clay. This will allow the game piece to stand upright.
Step 9
Repeat this process until you have created as many paper game pieces as you require.