Things You'll Need
Dish soap

Cotton ball

Nail polish remover or acetone

Washcloths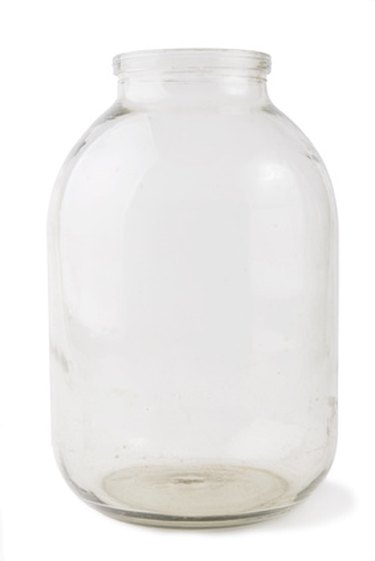 You can recycle glass jars and use them for craft projects or extra storage space. New glass jars often have adhesive price stickers that can also leave behind an adhesive. If you want to reuse the bottles, you will also want to remove the labels and adhesive from them. You can remove the sticky adhesive from these glass bottles with common household items.
Step 1
Peel the labels slowly to prevent tearing them so that they will come off the bottle easily.
Step 2
Wash the glass with warm, soapy water. This will remove any loose paper left behind. Dry the bottle and your hands thoroughly.
Step 3
Soak a cotton ball with nail polish remover or acetone.
Step 4
Wipe the adhesive area with the cotton ball. Saturate the area, and allow it to sit for two to three minutes.
Step 5
Wipe the area with dry washcloth. Rub the soaked cotton ball on any remaining adhesive, and wipe it off with a clean washcloth.