Things You'll Need
Organic fertilizer

Packaging

Sign

Telephone

Business cards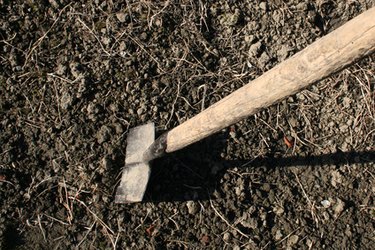 Organic fertilizer provides the advantage of encouraging plants to grow without the worry of environmental and health hazards. Make organic fertilizers and sell them for extra money or to fund your own gardening. Whether you live in the country or a city or suburb, creating and marketing organic fertilizer can be profitable and rewarding. You'll be giving other gardeners access to material that will help them grow their own food in an environmentally responsible way.
Step 1
Choose the type of organic fertilizer you want to sell. Make worm compost by combining kitchen scraps and other organic matter with worms in a compost pile or bin. Or create an organic fertilizer mix out of seed meal, dolomite lime, bone meal and kelp meal. See references for more ideas.
Step 2
Decide on appropriate fertilizer packaging. Potato sacks are ideal for holding fertilizer and compost. Brown paper bags also work, and you can offer a discount to customers who bring their own containers for collecting their fertilizer.
Step 3
Set a price for your product that is lower than the price at area greenhouses. Chances are you don't have to charge as much because you don't have the overhead cost of maintaining a warehouse.
Step 4
Advertise your product by placing an online ad on craigslist, buying a classified ad in your newspaper, and posting notices on local bulletin boards. If you live in a safe area, place a sign at the end of the street advertising your fertilizer and giving a phone number for would-be customers to call.
Step 5
Hand out business cards to customers, apply applicable discounts and remember to collect tax on all sales. Ask for email addresses so you can advertise future sales and let people know when next year's fertilizer is available for purchase.
Warning
Always practice basic rules of Internet safety when interacting on sites like craigslist. Meet in a public place and have another person with you when completing transactions.