Things You'll Need
Bucket

Stucco finish layer

Rake

Trowel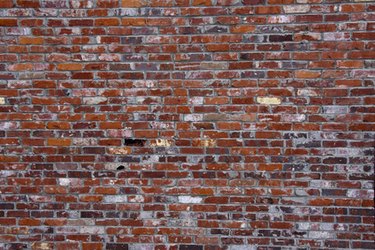 Stucco can be applied to a variety of materials and surfaces. The great thing about applying stucco to brick is that much of the work is done for you—the masonry base and scoring is automatically already done!
How to Stucco Over Brick Exterior
Step 1
In the bucket, mix the stucco finish with water. You must pay especially close attention to the ratios on the packaging of the finish. This is important because if you mix the finish too thin, it will not stick to anything.
Step 2
Using the rake and trowel, apply the stucco finish to the brick in even strokes. The layer of finish should be about 1/4 inch thick so that it dries evenly.
Step 3
Using the trowel, play with the texture of the stucco to find the look that's right for you and the surface. As with cement, you can play with stucco finish for some time before it dries, so take your time. Let the finish dry thoroughly.
Tip
Because stucco is a wet medium, be sure to apply the finish when the weather is warm. Also remember that drying may take a bit longer if you live in a humid climate.