Things You'll Need
Phillips-head screwdriver

Bucket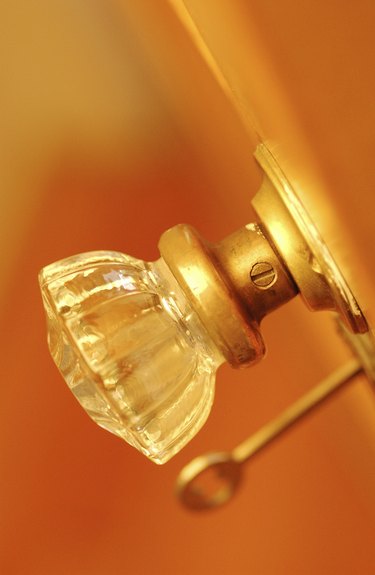 Changing out the locks on a new home is a safety must. All homeowners should learn how to install and remove door knobs and other hardware. Schlage locks and door hardware are easy to remove and can be taken out in about a minute if you have a few simple tools. You can also remove and replace your door knobs if you simply want to change the look of your doors.
Step 1
Approach the door from the inside. Identify the two screws located in the inside chassis of the door knob. These are the mounting screws that connect both halves of the door knob.
Step 2
Using your Phillips-head screwdriver, remove the two mounting screws and set them in your bucket.
Step 3
Position yourself so that you can grab both halves of the door knob, one with each hand. Gently pull the two halves apart and set each half into your bucket.
Step 4
Open the door so that you can see the latch mechanism. It is visible from the side edge of the door. Identify the two latch screws.
Step 5
Unscrew the two latch screws and set them aside in your container. Gently slide the latch mechanism out of the side of the door. Set it in your bucket. Your Schlage door knob has been removed.
Tip
Consider donating used door knobs and deadbolts to Habitat for Humanity's Restore program. Used hardware can be reused by those in need.
Warning
Change out your locks anytime you suspect they've become compromised -- if you've recently lost your house key or shared your key with someone who might misuse it.