Things You'll Need
Mini ice cube tray

2 cups of sugar

2 tbsp.of hot water

Mixing bowl

Spoon

Fork

Flat surface, such as a kitchen table
Petite and sweet sugar cubes are a welcomed addition to any cup of tea or coffee, but they can be quite costly in grocery stores. Learning how to make these simple staples at home can save you money and expand your culinary knowledge. This is also a great project to do with children, as it requires no sharp objects or cooking. Making your own sugar cubes at home gives you control; you can use Splenda for a healthier version or raw cane sugar for a more natural take on the classic white sugar cube. A simple addition of food coloring to the sugar/water mixture can also turn your sugar cubes into something whimsical and unexpected.
Step 1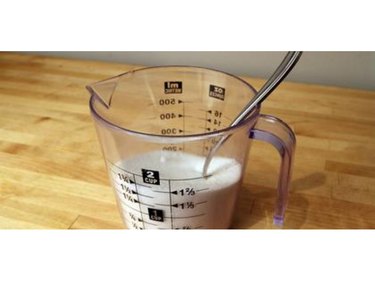 Combine two cups of sugar with two tablespoons of water in a mixing bowl.
Step 2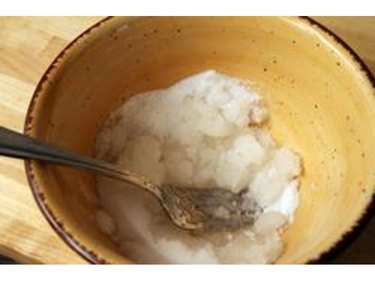 Mix the sugar and water with a fork until it begins to hold its shape, similar to moist sand.
Step 3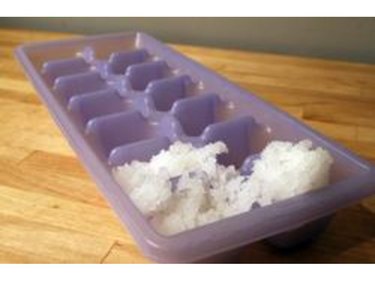 Spoon the sugar into the moldings of the mini ice cube tray.
Step 4
Compact the sugar into its molding by pressing it gently with the back of the spoon or with your fingers.
Step 5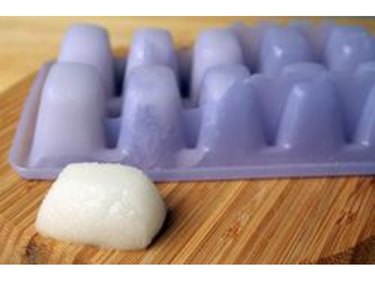 Turn the mold over and gently tap the sugar cubes out.
Step 6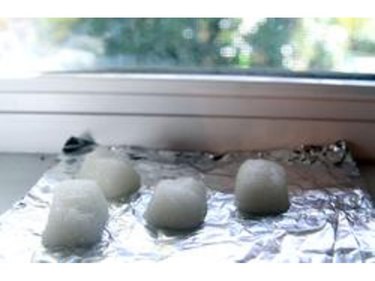 Dry the cubes out by lining them up on a dry, flat surface. Do not touch them, as they will crumble while still moist. Allow them to sit and dry for anywhere from 30 minutes to 1 hour, depending on the humidity.
Tip
You can add food coloring to the water to make colorful sugar cubes. Adding whole vanilla beans or used vanilla bean pods to your sugar a day or two before you make your cubes will give them a hint of vanilla flavor and an amazing fragrance.
Warning
Never use so much water that the sugar appears sopping wet. If the sugar is dissolving in the water, you've used entirely too much.