Things You'll Need
Roll of plastic from the hardware store

Snaps can be obtained in any yard goods store

Lawn leaf bags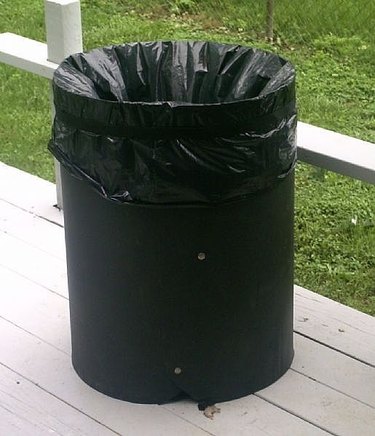 This article will describe how to make a really handy lawn leaf bag holder. Features no bottom so you don't have to lift a heavy bag, you just slip the container off the bag. Lay the holder down and rake leaves directly into the container. Rolls up for easy storage. Sturdy in the wind.
Step 1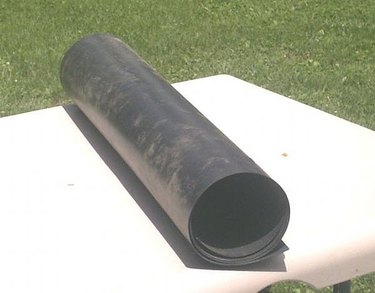 You can purchase an item similar to this in the hardware store. This purchased item is not at all handy. It blows over in the wind. It does a poor job of holding the bag as it wants to stay curled up.
Step 2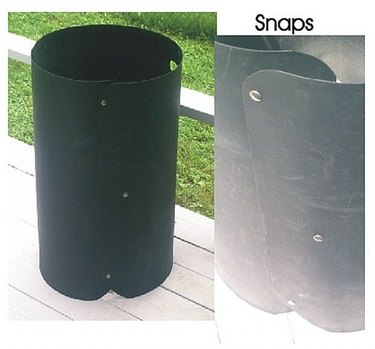 The addition I made to this plastic holder are snap closures along the edges which makes the thing maintain it's shape so you can easily insert the lawn/leaf plastic bag. Simply insert the plastic bag rolling the excess over the top edge of the holder.
Step 3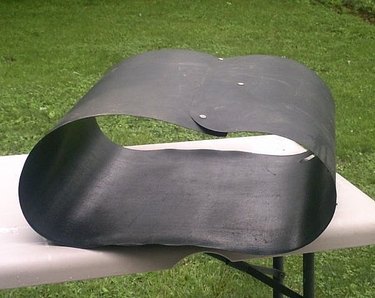 This picture shows the fact that this container has no bottom which means you don't have to lift the bag out of it. Just slip the container off the bag.
Step 4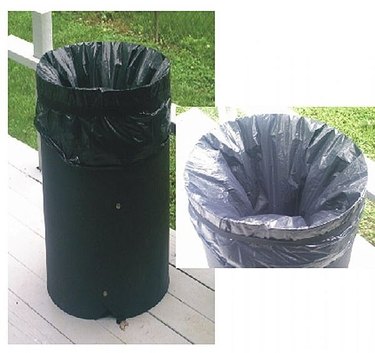 With the bag on the inside the remainder is folded over the outside and strapped in place. It now holds it's shape and it's sturdy in the wind. It can be laid down and leaves can be raked directly into it. This container is also useful for indoor projects such as stripping wall paper. It's flexible and easy to get around furniture. When the bag is full just slip the container off and leave the bag sitting there then drag it away. No lifting is required.
Step 5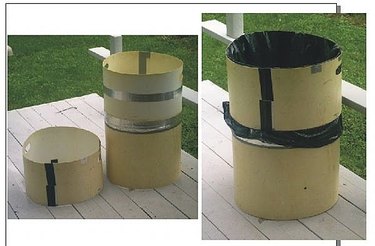 This picture shows an older model that has been in use for over 20 years. It has an upper cylinder that fits over the inner cylinder trapping the bag in between. This model is very sturdy in the wind and has held all sorts of debris from both inside and outside the home. It's made from .060 in. thick sheet styrene and is just duct taped together. One problem with it is it's hard to store. Takes up a lot of room.
Tip
The snaps were used here solely to be able to take the thing apart and roll it up so as to minimize storage space required. Other wise both models work the same.