A homemade curry sauce can be made easily with store bought curry powder. Using just a few ingredients you can make a simple curry sauce with a couple of steps and bring the taste of world cuisine to your dinner table.
Things You'll Need
1 Tbsp of butter

1 onion, diced

1 Tbsp garlic, minced

1 teaspoon freshly grated ginger root

1 Tbsp of all-purpose flour

1 Tbsp curry powder

1 cup water or vegetable broth

1 cup ground tomatoes
Curry Sauce Made Easy
Step 1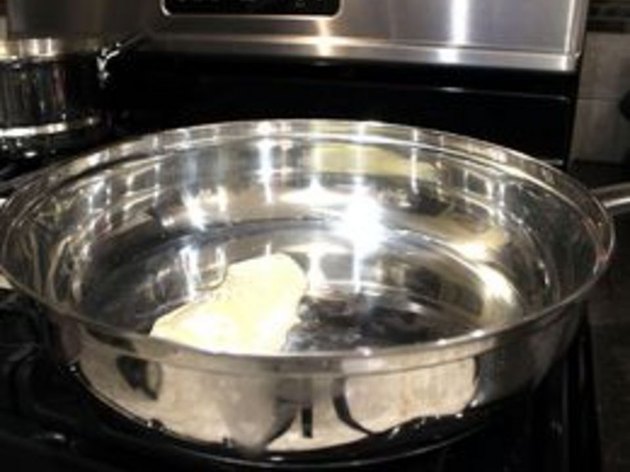 Melt the butter in a skillet. Be careful not to let it burn.
Step 2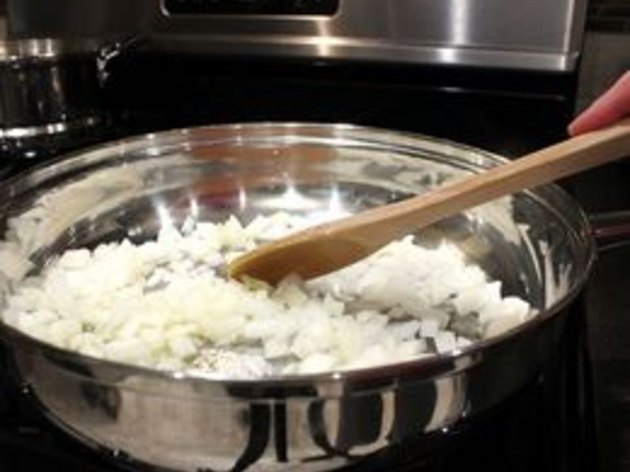 Saute the onion until it becomes soft, you don' t want it to become too brown. Add the minced garlic and grated ginger root and cook for another two minutes.
Step 3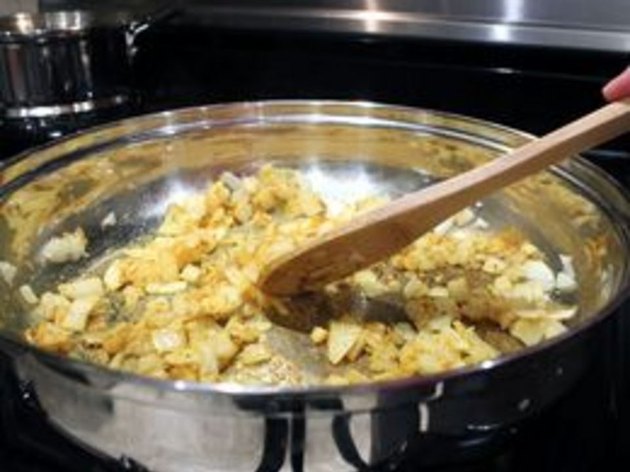 Blend in the curry powder so it coats all of the previous ingredients.
Step 4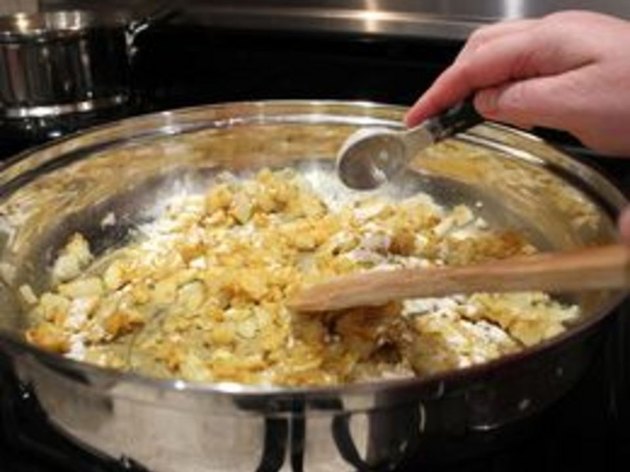 Whisk in your flour and turn the heat down to low. You want to keep whisking until you have a good paste, called a "roux." Use a spatula if you need to, as the paste can get stuck in the whisk. Turn the heat off so it won't burn, and let your roux sit while you prepare the next step.
Step 5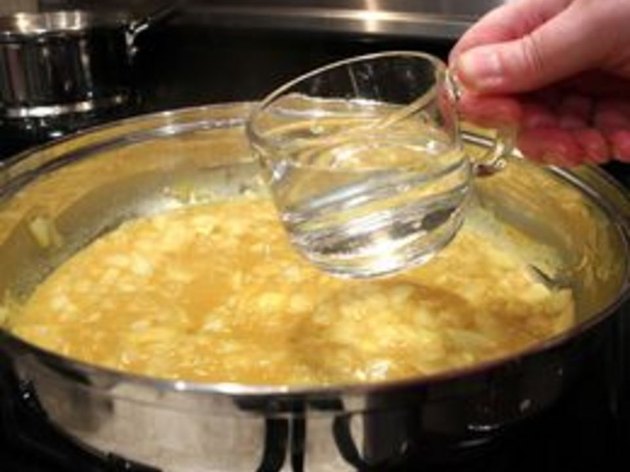 Heat a cup of broth or water. You can do this quickly in the microwave or a small saucepan. You don't need to boil it, just bring it up in temperature until just beginning to steam. Having a heated liquid will help thicken the sauce much faster.
Step 6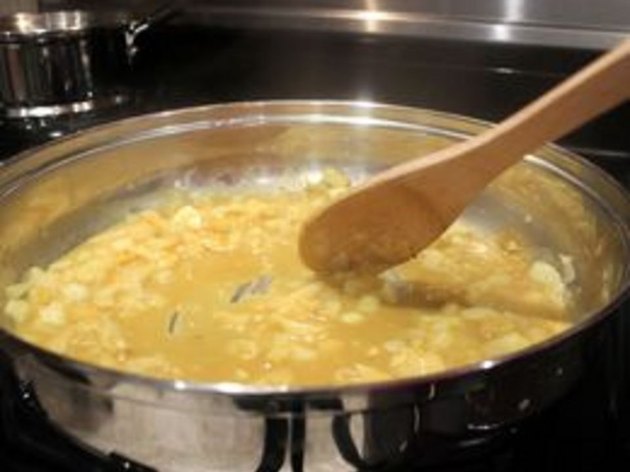 Turn the heat back on low under your roux and slowly add your broth or water. Using a whisk, blend the liquid and flour mixture together until it starts to thicken. This can take up to ten minutes while the flour expands and begins to bind with the other ingredients. Don't worry if it appears thin in the beginning, it will cook down shortly.
Step 7
Add a cup of ground tomatoes and let the sauce cook for five minutes. At this point you can also put in any other vegetables or meat you would like and simmer the curry sauce until all the ingredients have been cooked.
Tip
You can add yogurt or coconut milk to this sauce for extra flavor and texture.