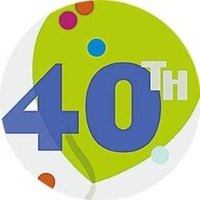 People look forward to their 16th, 21st and 30th birthdays, among others, but the 40th birthday is arguably the most significant milestone because it is considered the midpoint and a major turning point in life. So you should make a 40th birthday party a special and memorable event for your loved one. Your goal should be to lift the spirits of the birthday boy or girl, who may be feeling slightly depressed about the occasion and possibly trying to avoid the reality. At the birthday party, make your guest of honor feel proud of being 40.
Things You'll Need
Choose a theme for the party. One idea is to go with a theme that matches the decade in which the 40-year-old was in his prime. So, for example, a 1970s- or 1980s-themed party will bring everyone back to their youth while still celebrating the milestone. You can also stick with the "over the hill" theme, since a 40th birthday is considered by many to be a milestone where the "over the hill" joke is appropriate.
Book a small hall or secluded back room of a nice restaurant for the 40th birthday party. If you'd like to save money on a rental and you have the benefit of nice weather, consider throwing an outdoor barbecue. Keep the party as small, intimate and family-oriented as possible.
Shop for "over the hill" birthday party favors and decorations, such as napkins, plates, cups, party hats, streamers and birthday cards. For an extra chuckle, create a gift bag containing Geritol, the Life Alert button, a hearing aid and other items that are characteristic of senior citizens. For a more serious gift, prepare an "over the hill" photo album that commemorates the life and progress of the guest of honor and that leads up to the present day. This makes a great keepsake gift.
Purchase food to make for the party or hire a caterer. For a barbecue, the standard hamburgers, hot dogs and a thick, juicy steak for the birthday guy or gal will do.
Hire special entertainment for the party. A singer, band or DJ is perfect for a 40th birthday event. Set up a make-believe roulette or blackjack table to give people a fake casino to enjoy.
If you're having the party at home or outdoors, purchase alcohol and hire a professionally attired bartender to serve drinks. While you are interested in having fun and getting loose at this party, you still want to add a touch of class to this adult event.