Things You'll Need
Structural Engineers

Excavator

Rebar

Gunite Crew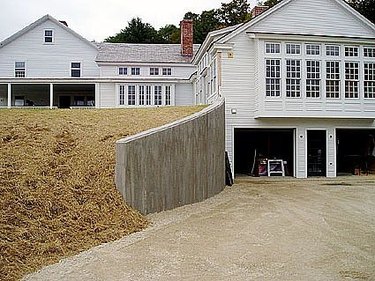 Gunite is a special mix of concrete delivered by a high pressure spray nozzle. It is the method used to build all concrete pools. Gunite is also an excellent solution for standard retaining wall construction. If you are cutting a hillside back to make room for a driveway, addition, or larger yard, discuss this option with your engineer. It is hands down the fastest method of building retaining walls available, which equates to monetary savings.
Step 1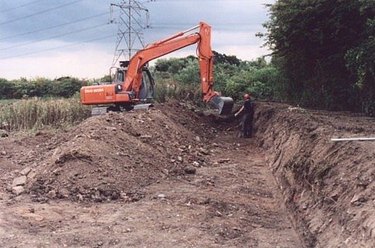 Make a nice vertical cut in the hillside with an excavator. Typically, I run along the excavation with a six foot tall level marking areas of the vertical cut with orange spray paint that need further shaving . You need to accomplish a good 90 degree cut in the grade, or very close to it. This is a quick process with your average equipment operator. Just make sure he does not go too quickly and create pockets by sinking the teeth of the bucket too far into the grade. Shave, shave and shave.
Step 2
Clear out the excess spoils from the vertical cut operation and dig for the footing. Again this will be very quick and easy with an excavator.
Step 3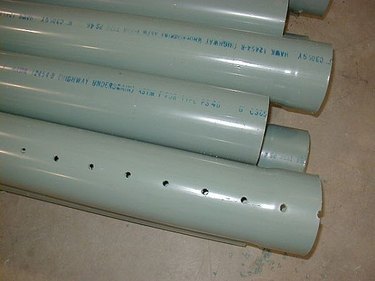 Your engineer may have designed a drainage system to relieve hydrostatic pressure from the back of the retaining wall. If so, install the perforated plastic drain piping, which is typically run vertically, prior to the next step.
Step 4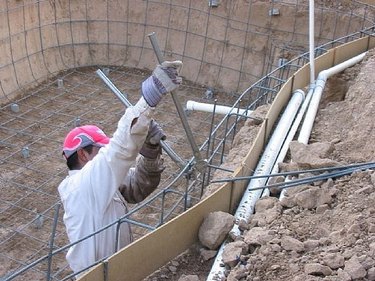 Install a 2x form board at the top of the retaining wall; the same method a pool contractor uses when forming there bond beam. This allows you to hang the vertical rebar easily and get a nice square finish at the top of the wall.
Step 5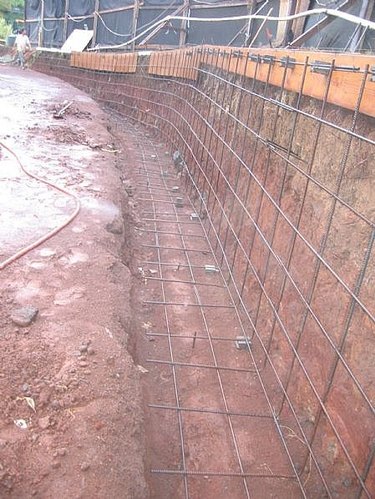 Once your vertical rebar work is complete, drop in your rebar for the footing and tie them off to the vertical bars. Always prop your rebar off the ground with dobies. Importantly, you must also tie dobies to the vertical bars so they do not get pushed into the grade by the force of the gunite spray.
Step 6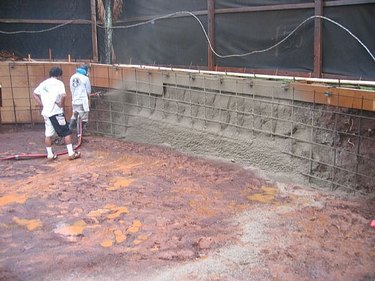 Estimate the amount of yards you need and call the gunite crew. Unless you are building a dam, the gunite crew will only need one day to shoot and finish your wall. I'm telling you, this is a fast and efficient system. I calculate a savings of $2 per square foot savings over concrete block wall and $4 per square foot over cast-in-place concrete.
Step 7
Lastly, let me illustrate what you have eliminated by choosing gunite over the top two retaining wall methods:
1) CMU wall: Carrying concrete blocks, stacking and grouting blocks, backfill.
2) Cast-in-place: Form board material, form board labor, stripping form boards, backfill.
I know, it sounds good because it is. Did I mention you can create beautiful radius walls which can curve any way imaginable with this method? Go for it.