Things You'll Need
Elastic cord

Beads

Super glue or jewelry glue

Scissors

Binder clip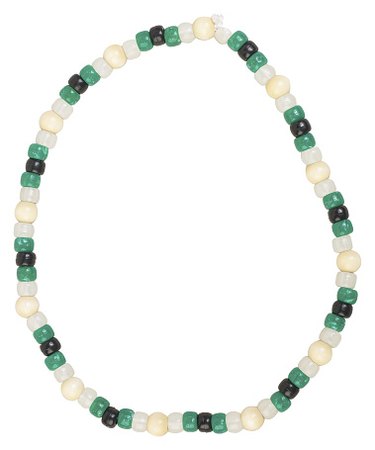 Stretch bracelets are easy to take on and off. They're perfect for children or those with arthritis as they don't require a troublesome clasp. Making a stretch bracelet requires only a few supplies and is a relatively easy and fun activity with children. Stretch bracelets generally offer one-size-fits-all piece of jewelry. For children, use a smaller piece of elastic and fewer beads=. For adults, consider the general size of the person's wrist to make one the right size. Supervise very small children as beads that are smaller than the width of a toilet roll present a choking hazard.
Step 1
Determine the length for the bracelet. For children, use 6 to 8 inches of elastic cord, depending on the size of the child's wrist. For adults, use 10 to 12 inches of elastic cord, depending on whether the bracelet is for a smaller or larger wrist.
Cut the elastic stretch cord. Add a bead stopper or binder clip to one end to pinch it off and prevent the beads from jiggling off the other end when you thread them.
Step 2
Pull on the cord, stretching it out several times to ensure the elastic cord does not stretch out immediately and will be durable, This will cause the cord to "give" and take out any extra stretch.
Step 3
Begin adding beads in the desired design. If possible, add a bead with a large hole at the end so you can hide the knot inside the hole of that bead when finished.
Step 4
Remove the bead stopper or binder clip carefully and grasp both ends of the cord when all of the beads are on the elastic cord. Make a surgeon's knot by wrapping or lacing the two ends of the cord over one another so the elastic cord looks doubled, almost braided. Pull the cord snug and tie a knot. The beads should fill the entire cord. If there is any slack or cord showing, pull tighter. Tie a second knot.
Step 5
Trim the ends of the elastic cord 1/8 of an inch from the end, leaving enough of each end of the elastic so that the knots do not come undone.
Step 6
Add a drop of super glue or jewelry glue to the knot and let dry before wearing the bracelet. When the knot is dry, grasp the bead with the large hole -- if you've used one -- and tug until the knot disappears into the hole and is hidden.
Tip
Make stretch bracelets for a child's birthday party and give them away as favors for both boys and girls. Use chunky wooden beads for the boys' bead bracelets. Make stretch bracelets for the residents of a nursing home as part of a scouting or church activity.