Things You'll Need
Saucepan

1/2 Cup Cold Water

2 Cups Salt

1 Cup Cornstarch

2/3 Cups Water

Wire Whisk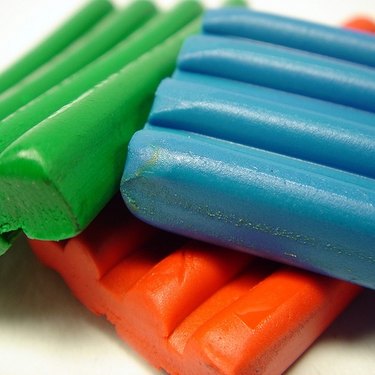 Kids and adults alike love to play around with modeling clay, Play-Doh or just anything that can be molded into other shapes, including mud. Modeling clay can be used to make many projects from beads for jewelry to Christmas ornaments. You can purchase modeling clay at your local craft store, but why buy it when there are various modeling clay recipes available? The clay is inexpensive to make and this is a project that you and children can enjoy together.
Step 1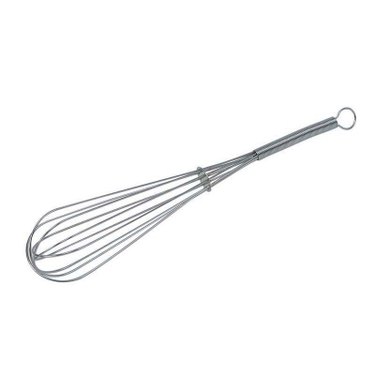 Combine salt and 2/3 cups of water in the saucepan. Cook on medium high and let boil for five minutes, stirring constantly with a wire whisk.
Step 2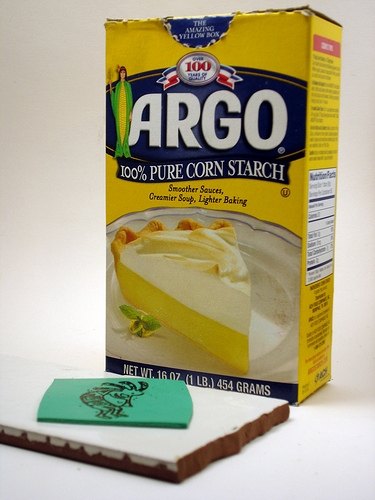 Remove the pan from the burner. Add the cornstarch and cold water and stir with a whisk until the mixture is smooth.
Step 3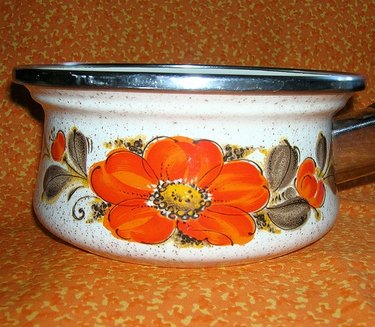 Put the pan back on the burner and cook the mixture until it thickens up to a soft ball and pulls away from the sides of the pan.
Step 4
Place the clay on a plate and let cool. Start kneading the clay until it becomes thick, but smooth and pliable, which should take between 2 to 5 minutes.
Step 5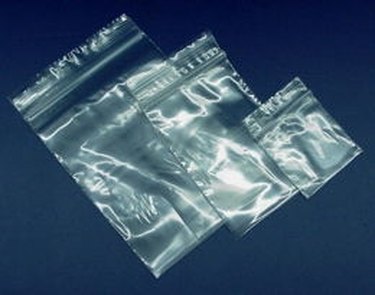 Set the clay in a plastic zip lock bag or a tightly sealed container. This way the clay will not dry out and become unusable too soon. The modeling clay should last for about a month.
Tip
Mold the clay into whatever shapes you and your children want and then let air dry. Add food coloring to the third step to get colored modeling clay. Use cookie cutters to make different shapes quickly and easily. You can also shape the clay by hand or just use things around the house, like a cheese grater or coke lids. Roll pieces of modeling clay into small balls and then poke with a toothpick to make beads. There are many ways to decorate your clay projects. You can use markers, paint, glitter and even nail polish. If you would like to give your crafts a shiny finish, try using a clear acrylic spray. Let your clay projects dry over night. For a nice touch, add a little cinnamon oil or vanilla to the mixture before kneading.
Warning
Remember to to be careful when cooking the clay as it will be hot and could burn you or your children. Make sure that the modeling clay is cool enough before the kids start kneading it. Remember that your hands can probably stand more heat than theirs can.