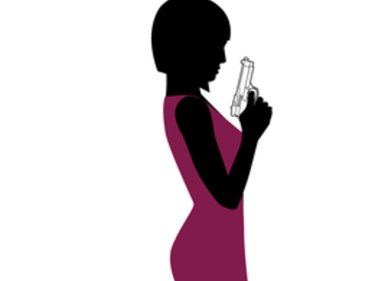 "Bond, James Bond" is the classic opener to movie scenes featuring Ian Fleming's strong and sexy character, 007. Though Bond was the main character of the franchise, when Halloween arrives, you can dress up like a Bond girl to exemplify the femme fatale, double agent or loyal secretary featured in the action-adventure stories. Naturally, if you can convince a partner to dress up as a suave and debonair Bond, it will add extra flair to your costume.
Emerging from the sea, dressed in a bikini with a huge hunting knife strapped to her wide belt, Ursula Andress set the tone for the Bond franchise in "Dr. No" (1962). A 60s-style white or cream bikini, with a matching 2- to 3-inch-wide belt and a large (plastic) knife in a sheath make this iconic image a success. Add little body oil, sleek blonde hair or wig and, while not beach-appropriate, high heels for extra effect.
Other Bond girls' swimwear included Halle Berry's appearance in an orange bikini with a wide white belt, Mie Hama in a metallic gold lamé bikini and Gloria Hendry in a multicolored, halter top bikini. If a bikini is a little too bare for your taste – or the weather is too cold – add a tulle or silk robe or fishnet overlay cover up and let the bikini artfully peek out of the covering fabric. Keep your makeup subtle with a natural look; eyeliner and mascara, a little bronzer and sheer lip gloss.
Bond Girls in Evening Wear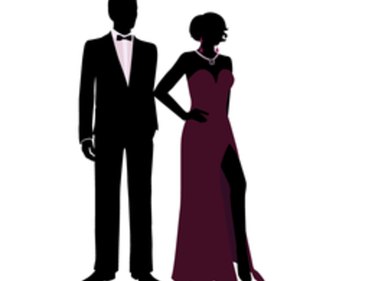 Bond girls are known for their evening gowns. White, red or black, let the plunging neckline show off a little – or a lot – of cleavage. A revealing slit up the side of the gown shows off a holster or sheath that carries your (imitation) weapon of choice. High heels add length to your legs and keep the dress off the sidewalk if you're moving from party to party on Halloween night.
Leave your hair flowing, or pile it up on your head. Complete your outfit with flashy costume jewelry, from dangling diamond earrings and a matching necklace to strands of pearls. Dramatic makeup, including eyeliner, golden eyeshadow, blush and deep red lipstick finish off the Bond girl "look."
Bond girls aren't always dressed in evening gowns, lingerie or bikinis. Honor Blackman's portrayal of a henchwoman in "Goldfinger" (1964) adds matching blazers and slacks – one outfit in brown with a beige turtleneck and another in black with a metallic gold blouse and plenty of cleavage. Add a female partner dressed as Bond as a respectful nod to the Goldfinger girl costume and character.
Another iconic character from "Goldfinger" is the gold-painted henchwoman played by Shirley Eaton. Put on a full metallic gold bodysuit or catsuit and apply liberal amounts of a nontoxic gold body paint to cover every inch of exposed skin. Brush in temporary hair color, also in gold, and apply brown eyebrow pencil and eyeliner and black mascara to make your eyes "pop."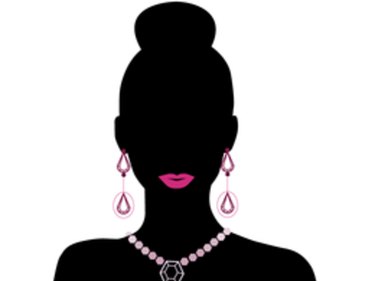 There are many ways to dress up like a Bond girl, from the loyal (and still sexy) secretary to a belly dancer to the psychic tarot card reader. Pick a movie and a "close enough" outfit, pin up your hair and add flashy jewelry and dramatic makeup to portray your favorite character. If you're worried about not being recognized as a Bond girl at the party, download the Bond theme to your cell phone and play it as you make a grand entrance.