Things You'll Need
Tailor's chalk, pen or pencil

Straight ruler

Iron

3 yards drapey/flowy knit or sweater fabric

Sewing machine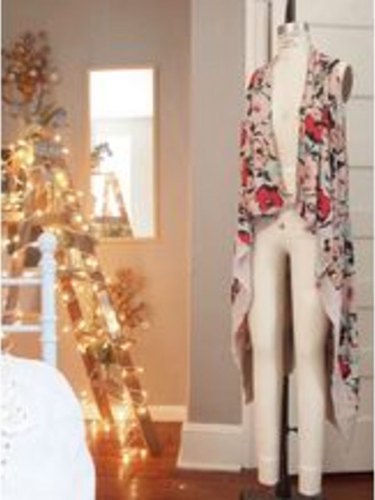 Madeline Vionnet, a fashion designer from the early twentieth century, was known for transforming a square of fabric into a wearable and flattering garment. This is because simple shapes such as rectangles and squares can be used as the pattern for a garment. The silhouette it creates enhances almost every shape.
Please note: a shaded outline of the pattern has been superimposed in all steps to visually illustrate the the final pattern
Draft + Sew
Step 1
Lay fabric on a flat surface, with wrong side facing up. Using tailors chalk, a ruler and scissors, mark and cut a rectangle that measures 45 inches long by 44 inches wide.
Step 2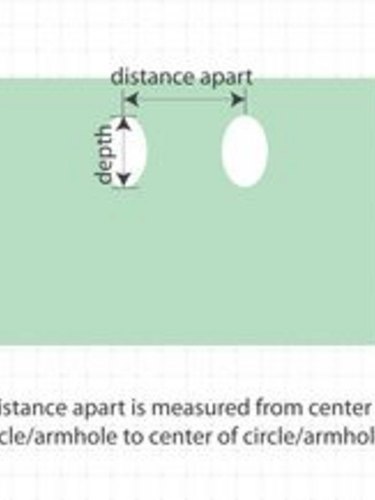 Mark and cut circles the appropriate length/depth and distance apart for your size (this will become the armholes of the vest). To find the length/depth for your size, measure the length of an armhole (straight and NOT along the curve) on your most well fitted blouse, sweater, or top.
Step 3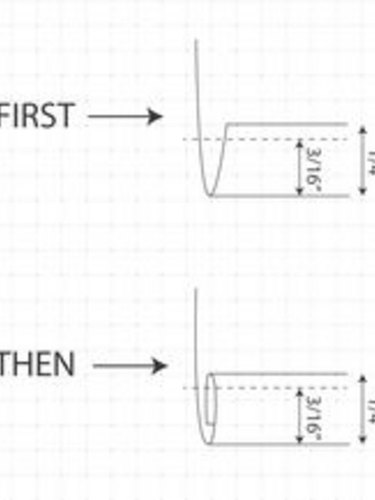 Finish short sides of rectangle by folding in one quarter inch, pressing, and then stitching 3/16 inch from fold (or right next to edge). Repeat - turn in the edge a quarter of an inch, press, and stitch 3/16 inch away from fold. Do the same for long sides of rectangle.
Step 4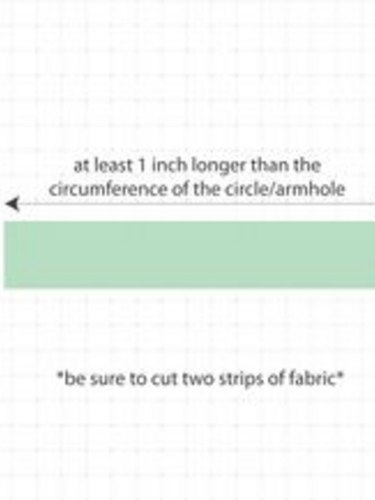 Make armhole binding by cutting two 1 1/8 inch strips of knit fabric that is at least 1 inch longer than the circumference of the circle.
Step 5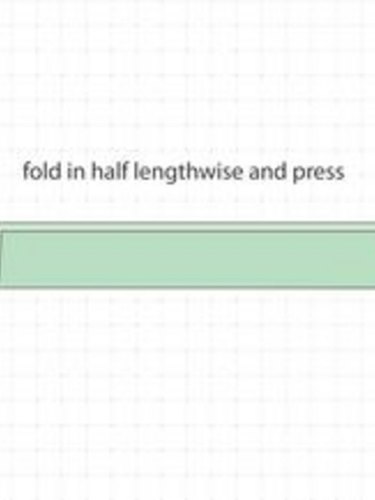 Fold in half lengthwise and press.
Step 6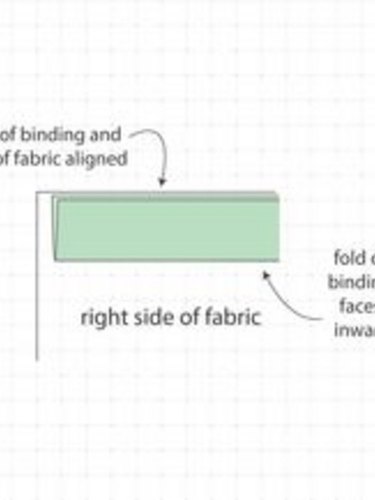 Lay the binding on the right side of the fabric, with the edge of the binding and the edge of the fabric together. The fold of binding should face inward or toward the fabric. Pin in place.
Step 7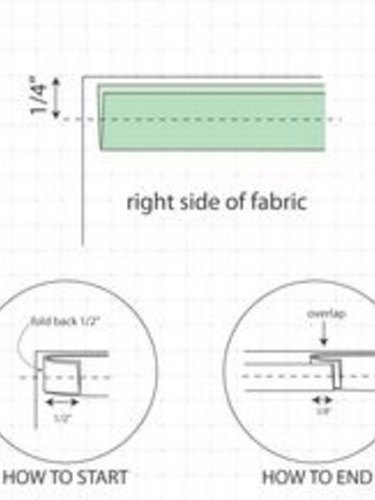 Sew a quarter inch from the edge. See sketch for how to start and stop.
Step 8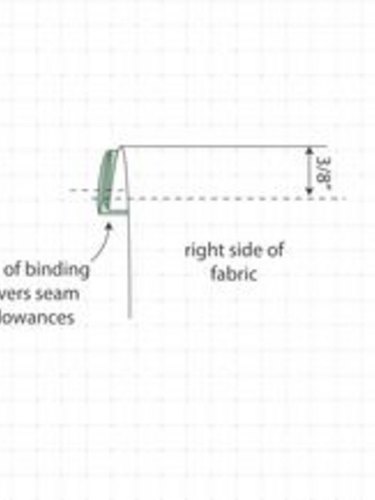 Press the binding to the inside of the garment. On the right side of fabric, topstitch 3/8 inch from armhole edge. The fold of the binding should cover the seam allowances.
Step 9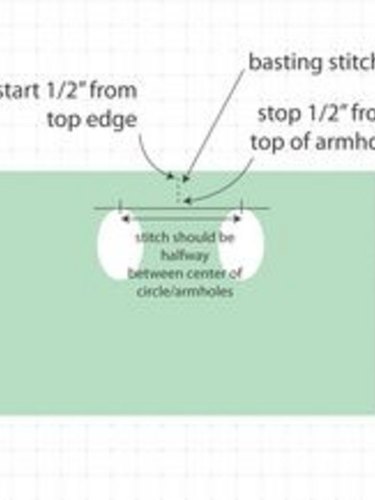 Sew a basting stitch as shown. Shirr to 3 inches. Secure the shirring by sewing over the basting stitch with a straight stitch.