How to Cook Broccoli. Broccoli is a versatile vegetable that's available year-round. You can boil it, steam it, sauté or stir-fry it. Here are a few suggestions--easy, convenient, and hassle-free--for how to enjoy this underrated veggie in various different ways. Bon appetit!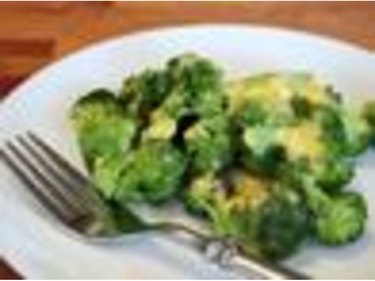 Things You'll Need
Chef'S Knives

Vegetable Steamers

Cooking Pots

Plastic Food Containers

Cutting Boards

Sauté Pans

Broccoli

Woks
Step 1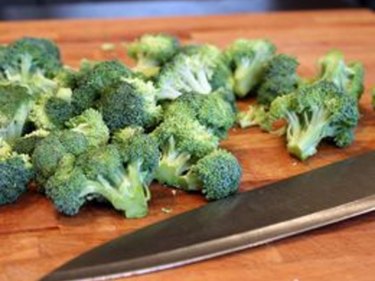 Separate broccoli into stem and florets (see "Chop Broccoli" in the Related eHows).
Step 2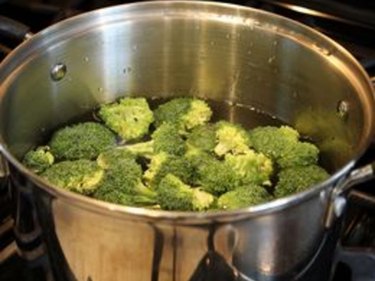 Boil broccoli in salted water for 4 to 7 minutes, or until crisp-tender.
Step 3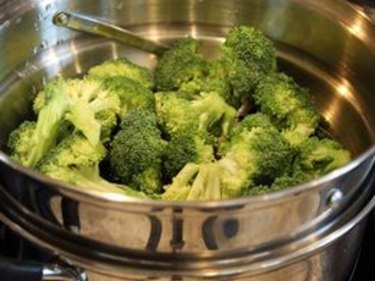 Steam broccoli in a steamer over boiling water for 3 to 5 minutes.
Step 4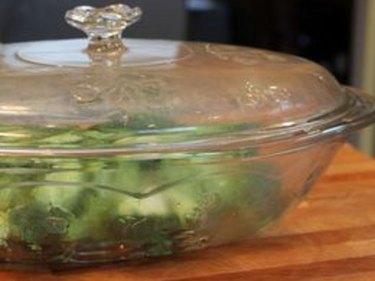 Microwave broccoli in a covered container, with a little water, for 3 to 5 minutes.
Step 5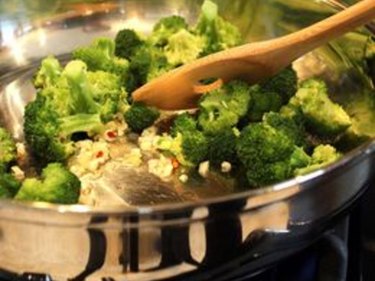 Sauté broccoli with garlic, olive oil and red pepper flakes for 5 minutes.
Step 6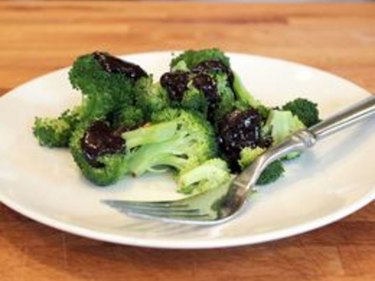 Stir-fry broccoli florets with garlic and ginger for 3 to 5 minutes. Try stir-fried broccoli with black bean sauce.
Step 7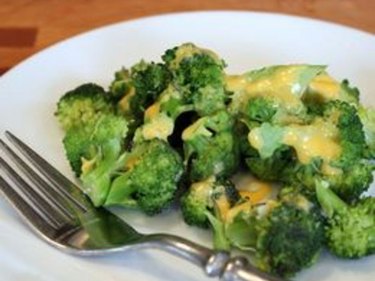 Serve broccoli with cheese sauce, lemon juice and butter or just a little salt.
Tip
Broccoli is done when it can be cut easily but the florets are still crisp.